2014 Mazda Demio Review
The Mazda Demio is one of the most sought hatchbacks in Kenya and is loved due to its affordability, reliability, and great fuel efficiency. It competes with established brands such as the Toyota Vitz, Honda Fit, VW Polo, and Nissan Note.
You can get more about this
Mazda Demio
Detailed Review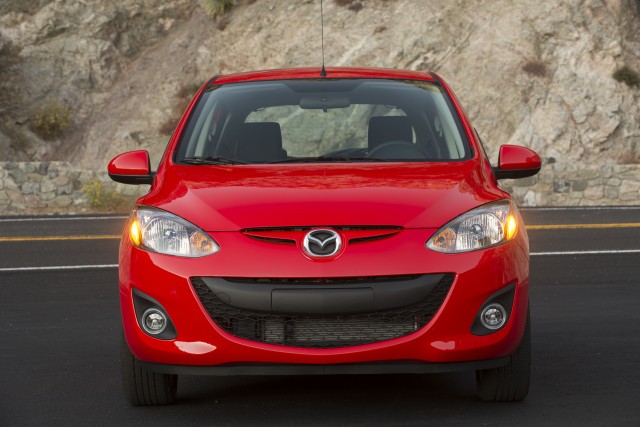 The Mazda Demio has been in production since 1996 and is currently on its fourth generation. The first generation known as the DW was in production from 1996 – 2002. The second generation known as the DY was in production from 2002 – 2007. The third generation known as the DE was in production from 2007 – 2014. The fourth generation known as the DJ has been in production from 2014 to present.
2014 Mazda Demio Grades
Mazda Demio 13C – This is the base model that comes with the 1.3L engine, a 4-speed automatic or 5-speed manual gearbox, 14-inch steel rims, key start, and no fog lights. It's got two subcategories; these are the Smart Edition which comes with smart start/keyless and the HID edition which comes with xenon HID headlights.
Mazda Demio 13-SKYACTIV – This comes with the 1.3L engine and Mazda's SKYACTIV technology which improves fuel economy and performance.
Mazda Demio 13C-V – This comes with the 1.3L engine, a CVT, 15-inch alloy rims, keyless, fog lights, and paddle shifts.
Mazda Demio 15C – This comes with a 1.5L engine, 15-inch steel rims, keyless, and no fog lights.
Mazda Demio 15S – This is a sports version of the Demio that comes with the 1.5L engine, 16-inch alloy rims, keyless, fog lights, body kit, and paddle shifts.
Interior Legroom & Space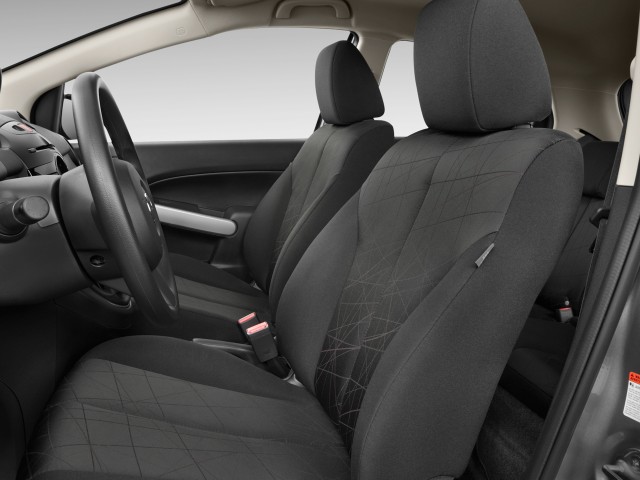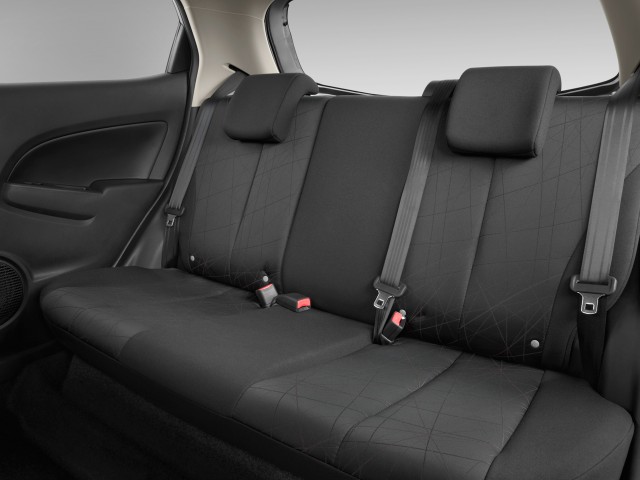 The interior of the 2014 Mazda Demio is a study in cost-cutting minimalism, but it gets the job done. The design, down to the faint orange display illumination and uncomplicated audio and climate controls, makes up for its lack of flare with honesty and utility.
The front seats are comfortable and offer sufficient legroom for larger adults, although most will miss the nonexistent telescoping steering wheel and center armrest (optional). The flat and narrow rear seats are a disappointment, as they do not have a center head restraint.
Also Read: 2014 Mazda Axela Review
Cabin Storage
In the first row, there are three cup holders, door panel storage, a glovebox, and a center tray. There are no storage compartments in the second row.
Boot Space
With the rear seats in place, cargo space is 13.3 cubic feet, which is tiny for a hatchback. When the 60/40-split rear seats (which do not fold completely flat) are folded, cargo space improves to 27.8 cubic feet.
Exterior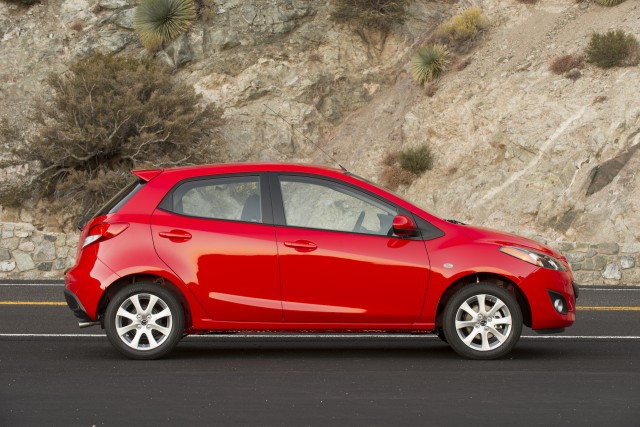 The 2014 Mazda Demio successfully combines the "Zoom-Zoom" personality with a basic, smooth exterior design. Even several years after its debut, it still appears modern and holds up well, however its modified "grinning" grille and front end are no longer in accord with Mazda's more modern and daring trapezoidal grille forms.
The sculpted front end sweeps upward into lines that anchor the big window area; compared to the Ford Fiesta, with which it shares a platform, the Mazda appears restrained yet dynamic. The 2014 Mazda Demio appears wider and lower than it actually is, giving it the appearance of stability, sportiness, and robustness.
Ground Clearance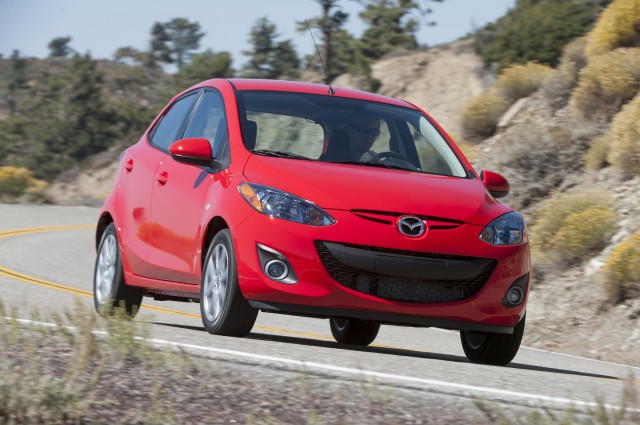 The 2014 Mazda Demio has a ground clearance of 6.1 Inches (155mm). This is height is ok for driving on Kenyan roads when the car is lightly loaded. When fully loaded, it may not clear some speed bumps. It sometimes may be necessary to modify the ground clearance to adjust the car for Kenyan roads.
Safety Features
Standard safety features in the 2014 Mazda Demio include antilock brakes (discs in front, drums in rear), front-seat side airbags, side curtain airbags and stability, and traction control.
Fuel Consumption
The 2014 Demio consumes an average of 6 liters per 100km with a fuel tank capacity of 41 liters.
Acceleration 
The 2014 Mazda Demio takes 11.5 seconds when accelerating from 0 to 100km/h.
Conclusion
The Mazda Demio is an appealing option for individuals seeking a fuel-efficient vehicle for personal or professional use. It is a dependable hatchback with few problems and outperforms most of its competitors, such as the Toyota Vitz and Honda Fit.
Also Read: How Ford Is Conquering SUV Markets
---
If you have a question about this model or any other automotive questions, you can now get answers on our forum.
If you want to sell or trade-in you vehicle, you can list it for free via our seller portal.
If you wish to purchase this model local or abroad, you can do that via our marketplace.
You can get more about this
Mazda Demio