2014 Mercedes Benz E-Class Review
The Mercedes Benz E-Class is a global leader when it comes to comfort, design and safety. The E-Class competes with heavyweights such as the BMW 5 Series, Audi A6, Lexus ES and Volvo S90.
You can get more about this
Mercedes-benz E-class
Detailed Review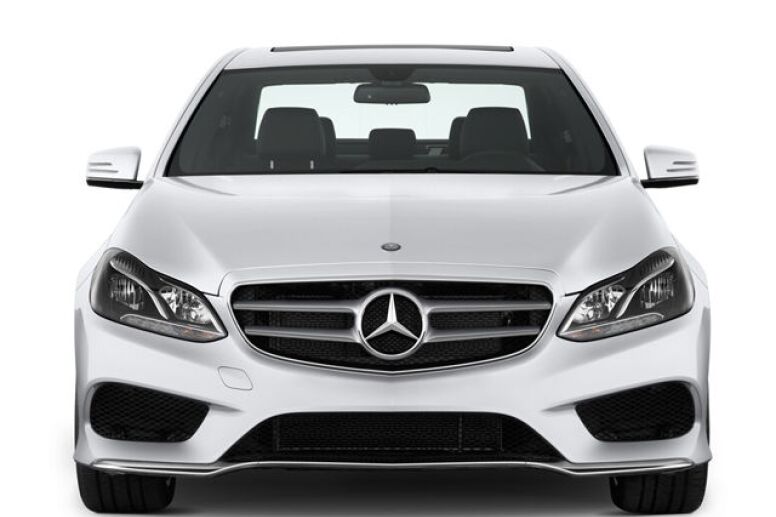 The Mercedes E-Class was first introduced into the market in 1993 and has been in production for five generations. The 2014 model falls in the fourth generation and is available in saloon and station wagon body styles.
2014 Mercedes Benz E-Class Grades
The SE – This comes with 17-Inch alloy rims, LED Intelligent Light System, Direct Control suspension, speed-sensitive Direct Steering, ECO start/stop feature, front and rear Parktronic with Active Park Assist, LED rear tail lights, Thermatic automatic climate control, ambient lighting, Bluetooth, leather upholstery, heated front seats and nappa leather-trimmed multi-function steering wheel.
The AMG Night Edition – This grade adds 18-Inch AMG alloy wheels, AMG body styling with exterior mirror housings, louvers and beltline trim strips in high-gloss trim, upgraded front brakes with a Sports braking system featuring perforated brake discs and calipers with 'Mercedes-Benz' lettering, upgraded Sports suspension, twin-pipe exhaust system with trapezoidal tailpipes, sport seats, AMG sports steering wheel in nappa leather.
Interior
Legroom & Space
The cabin of the 2014 Mercedes-Benz E-Class appears nearly identical to that of its predecessor at first glance, however, significant alterations have been made. The gear selector on two-door versions has been moved from the center console to the steering column, leaving the E63 AMG as the only model with a shifter between the seats. A new Mercedes-Benz analog clock adorns the dashboard of every E-Class.
The COMAND electronics interface, standard on all E-Class vehicles, combines a big display screen, a control knob, and dash-mounted buttons.
In the first row, both seats have excellent legroom and can be adjusted to any desired position. In the second row, the legroom is an executive class with plenty of room to recline.
Cabin Storage
The E-Class is well supplied with storage compartments in the cabin that are useful for storing items such as smartphones, beverages, goggles, handbags, etc. In the first row, there are 4 cup-holders, door panel storage, a storage shelf below the dashboard, a glovebox, and the center box. For the second row, there's storage on the front seat jacket pockets and door pockets.
2014 Mercedes Benz E-Class Boot Space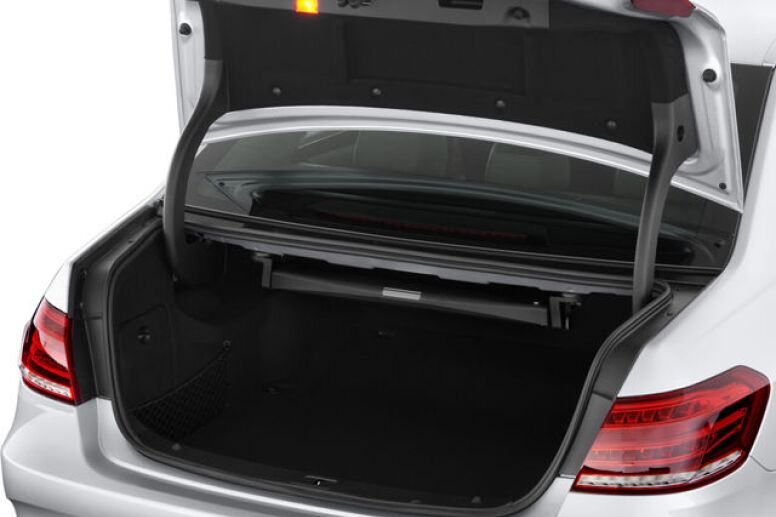 The saloon E Class offers a boot volume of 15.9 cubic feet, while the wagon offers up to 57.4 cubic feet.
Exterior
There are two alternative front ends for the 2014 Mercedes Benz E-Class. The iconic, three-dimensional saloon radiator with the three-louver design and the star on the bonnet is included as standard equipment with the ELEGANCE package. The sporty front end of the AVANTGARDE features a star in the center. Horizontally organized LED lights with a two-tone appearance have been added to the rear lights and bumper.
2014 Mercedes Benz E-Class Fuel Consumption
The 2014 E-Class has an average fuel consumption of 18km/l
2014 Mercedes Benz E-Class Fuel Tank Capacity: 80 Litres
2014 Mercedes Benz E-Class Ground Clearance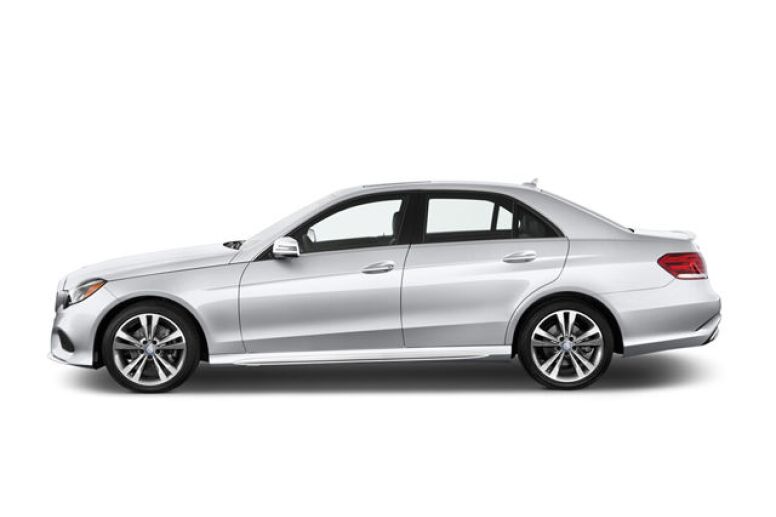 The 2013 Mercedes Benz E-Class has a ground clearance of 4.8 Inches(123 mm) which is below the minimum recommended clearance of 6.5 Inches for Kenyan roads. It may be necessary to modify the ground clearance to adjust the car to Kenyan roads.
2014 Mercedes Benz E-Class Stability and Handling
The stability and handling prowess of the Mercedes Benz is well-documented in the automotive mythology. Thanks to outstanding German engineering, it has become synonymous with perfection. The E-Class does not let you down; it accelerates quickly and delivers power evenly at all speeds. Around turns, there is absolutely no body roll at all, and the car grips the pavement like glue.
Conclusion
The Mercedes Benz E-Class precedes its reputation. This is one of those cars everybody dreams of owning. Apart from its luxurious looks, it also has superb handling and offers a pleasant driving experience for both the driver and passengers.
See Also 2014 Mercedes Benz C-Class Review
---
If you have a question about this model or any other automotive questions, you can now get answers on our forum.
If you want to sell or trade-in you vehicle, you can list it for free via our seller portal.
If you wish to purchase this model local or abroad, you can do that via our marketplace.
You can get more about this
Mercedes-benz E-class