2014 Range Rover Sport Review
The Range Rover Sport or RRS as it is sometimes referred to, is a performance focused version of the Range Rover. It's smaller and nimbler with great emphasis placed on handling and on-road performance while still retaining the traditional mud-plugging capabilities of the Land Rover stable. The second generation RRS that was introduced in 2013 upped on performance by employing powerful engines, a 39 percent lighter body than the previous model and a Dynamic Response suspension that cemented its position as one of the best performance SUV.
You can get more about this
Land-rover Range-rover
Detailed Review
The Range Rover Sport is a seven seater luxury SUV that has been in production for two generations starting from 2005 till present. The first generation known as the L320 was in production from 2005 to 2013 and the second generation known as the L494 has been in production from 2014 to present.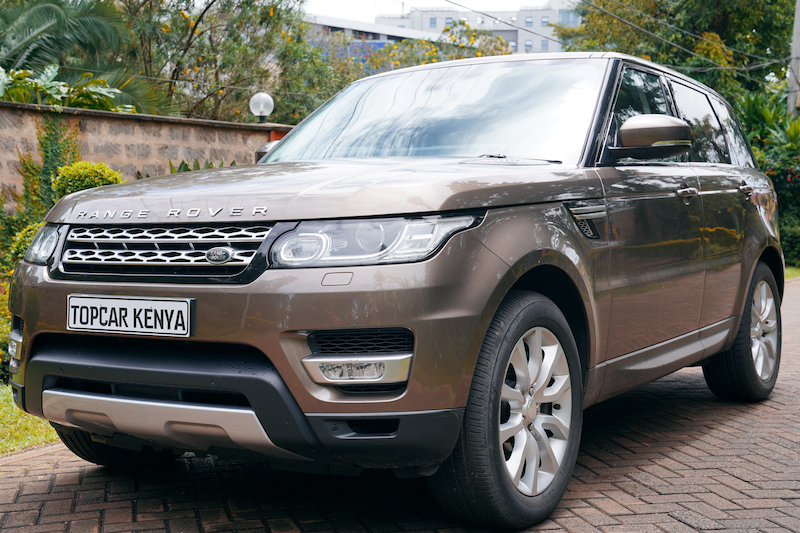 The second generation Range Rover Sport is radically different from the first generation and it follows the same design concept as the Evoque. The interior has been upgraded with modern LCD displays replacing the analog displays. The upholstery is made of soft leather and a touch of high grade plastic.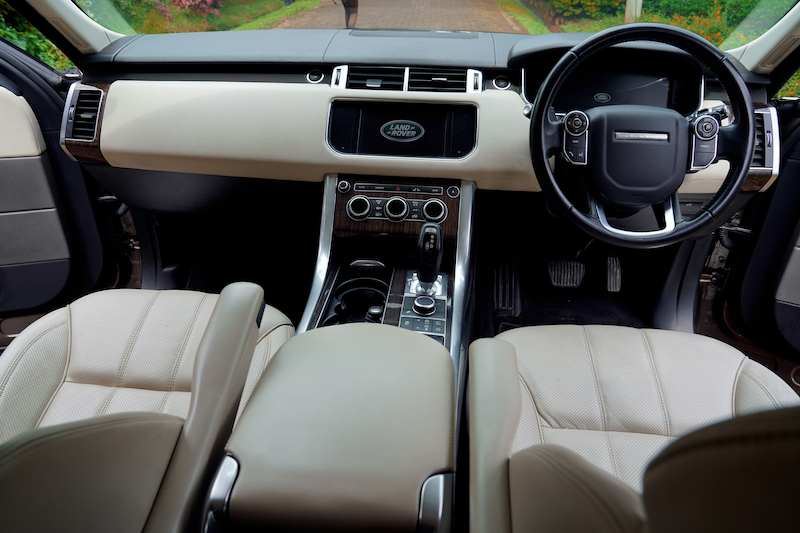 It's offered with 4 engine options; a 3.0-Litre 258 PS TDV6 Diesel engine, a 3.0-Litre 292 PS SDV6 Diesel engine, a 4.4-Litre 339 PS SDV8 Diesel engine and a range topping 5.0-Litre 510 PS Supercharged V8 petrol engine. These are linked to an 8-speed ZF 8HP70 Automatic Transmission with CommandShift manual shift mode.
2014 Range Rover Sport Grades
Range Rover Sport SE – This is the entry level grade that comes with 18-Inch alloy rims, HD satellite navigation, air suspension and leather upholstery.
Range Rover Sport HSE – This adds 20-Inch alloy rims, 14-way adjustable seats, perforated leather upholstery and paddle-shifters.
Range Rover Sport HSE Dynamic – This grade adds 21-Inch alloy rims, gloss black grille and vents, twin-speed transfer box, Terrain Response 2 Auto and a bright finish for the twin exhaust.
Range Rover Sport Autobiography Dynamic – This is a top of the range grade that adds High Beam Assist, configurable mood lighting, Meridian surround sound audio, illuminated sill plates, adaptive cruise control with Queue Assist, emergency braking and active front seatbelts.
Interior & Exterior
Compared to the previous model, the 2014 Range Rover Sport has more legroom and space in the cabin thanks to an increase in length by 62mm and a longer wheelbase by 178mm. At the first row, the legroom is generous and the seats can adjust to fit any desired position. At the second row, the legroom is similarly impressive with split seats that can independently be adjusted. The newly introduced third row seats are neat with a powered assembly that perfectly fits into the floor with no loss of boot space. The legroom is however tight and is more suitable for children.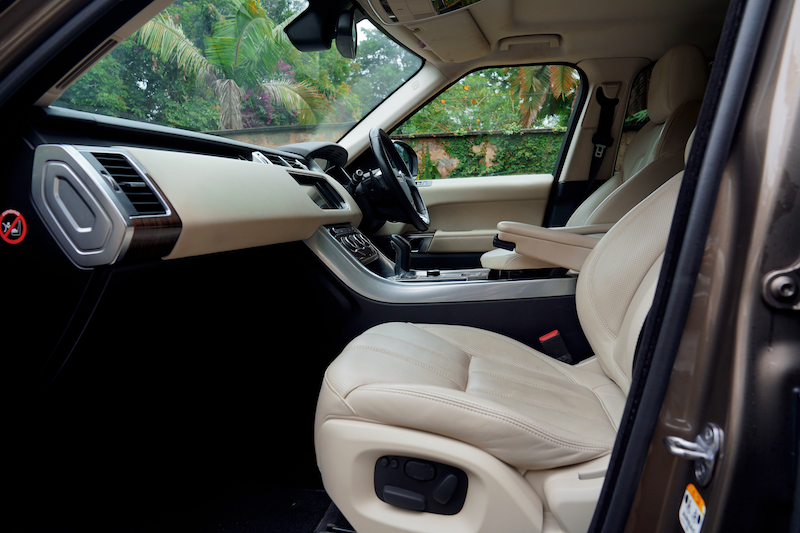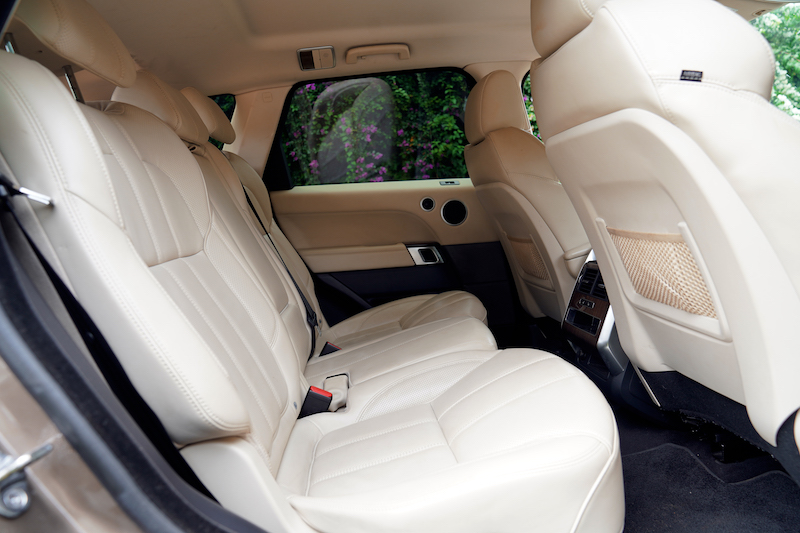 On the outside, the second general RRS is more rounded following the same design concept that was introduced in the Evoque. The front has a modern, streamlined appearance, with slimmer lights, a rearward sloping grille and more sculpted corners. All grades come with alloy rims that range from 19-Inch to 22-Inch and daytime running lights. While it was developed alongside the Range Rover and shares some commonality, it benefitted from 75 percent unique parts, which directly influenced its unique look and feel.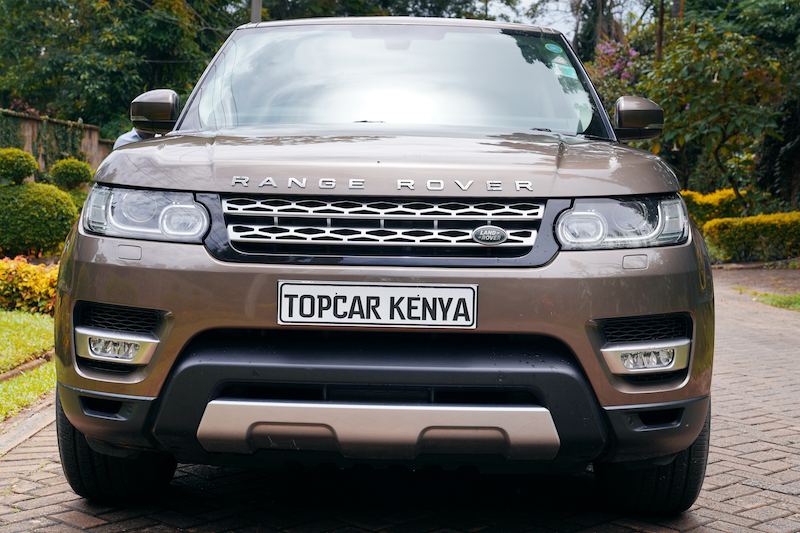 Cabin Storage
There are several storage compartments in the cabin that are useful for storing items such as smartphones, beverages, goggles, handbags etc. At the first row there are 4 cup-holders, door panel storage, a glovebox and the center-box. For the second row, there are 4 cupholders, front seat jacket pockets and door pockets. For the third row, there are 2 cup-holders.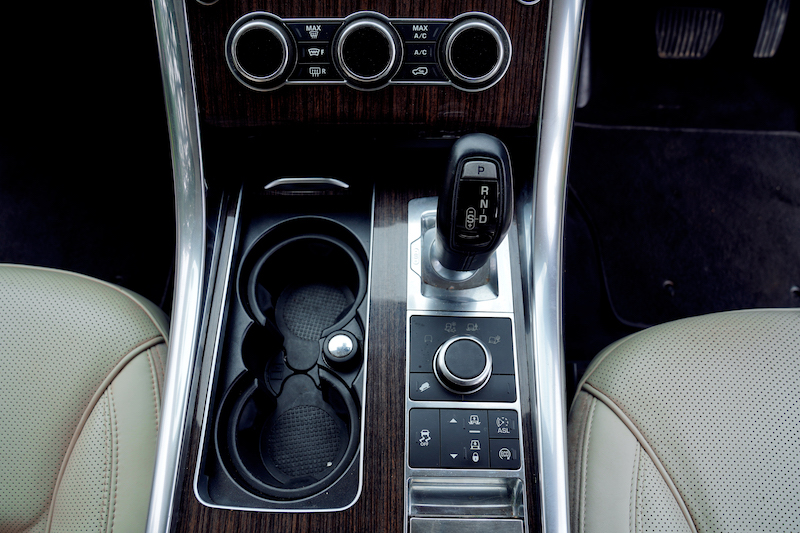 2014 Range Rover Sport Boot Space
In the 7 seater setup, the boot is virtually nonexistent. In the 5 seater setup, the boot is decent enough and can carry luggage for a family of five. When extra space is required, the second row seats can be folded in a split configuration to free up a sizable amount of boot space.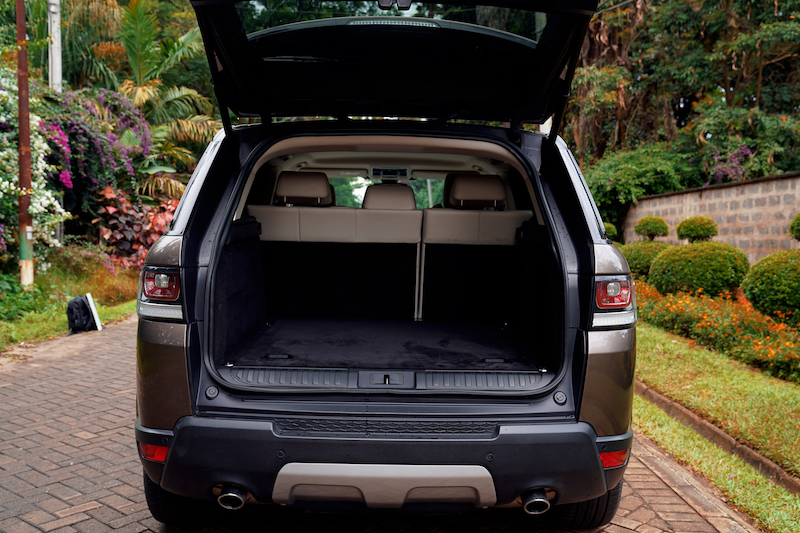 Other Extras: USB charging ports, heads-up display, panoramic sunroof, heated seats, cooler compartment, Brembo brakes, powered tailgate, soft door close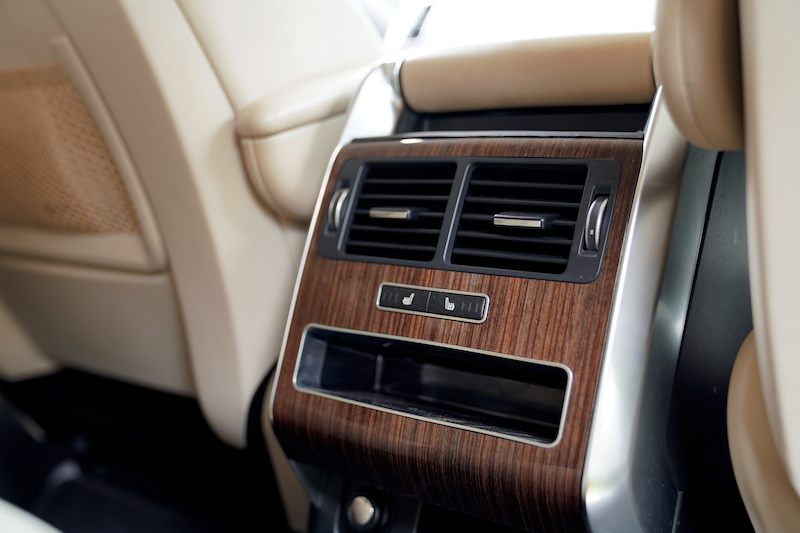 Safety Features: SRS Airbags, Curtain airbags, Adaptive Dynamics with Continuously Variable Dampers(CVD), Dynamic Stability Control(DSC), ABS, EBD, Emergency Brake Lights(EBL), Emergency Brake Assist(ABA), Corner Brake Control(CBC), Roll Stability Control(RSC), Electronic Traction Control(ETC), Trailer Stability Assist(TSA), Hill Descent Control(HDC), Gradient Release Control(DRC), Hill Start Assist(HSA), Engine Drag torque Control(EDC), Torque Vectoring, Adaptive Cruise Control(ACC), Blind Spot Monitoring, Pedestrian Warning, Closing Vehicle Sensing, Frontal Collision Warning, Automatic High Beam, and Wade Sensing
2014 Range Rover Sport Fuel Consumption
2014 Range Rover Sport Acceleration
2014 Range Rover Sport 3.0L 258 PS TDV6 Diesel accelerates from 0-100 km/h in 7.1 sec.
2014 Range Rover Sport 3.0L 292 PS SDV6 Diesel accelerates from 0-100 km/h in 6.8 sec.
2014 Range Rover Sport 4.4L 339 PS SDV6 Diesel accelerates from 0-100 km/h in 6.5 sec.
2014 Range Rover Sport 5.0L 510 PS V8 Petrol accelerates from 0-100 km/h in 5.0 sec.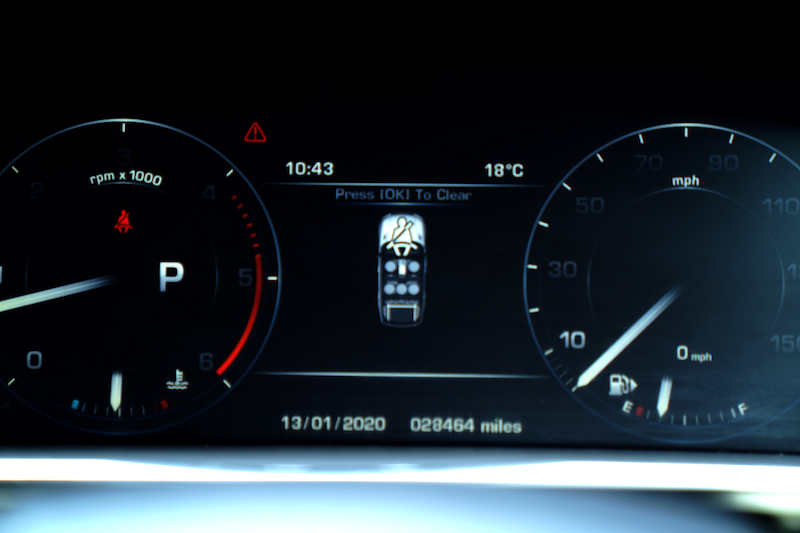 2014 Range Rover Sport Fuel Tank Capacity: 86 Litres
2014 Range Rover Sport Stability and Handling
The 2014 Range Rover Sport delivers dramatically improved on-road driving dynamics, with a more connected and agile handling characteristics. The all-new, electric power steering is lighter and provides a more direct steering feel. Around corners, the Range Rover Sport feels solid thanks to the Adaptive Dynamics suspension that lowers the car at speed and Torque Vectoring which transfers torque to the outside wheels during cornering thus reducing understeer.
Service Intervals
Minor Service: At 5,000 km. Requires Air Cleaner, Oil Filter, and Engine Oil
Major Service: At 10,000km. Requires Air Cleaner, Oil Filter, Fuel Filter, ATF Filter, Cabin Filter, Plugs, Front Brake Pads, Rear Brake Pads, ATF Oil, and Engine Oil
Spare Parts Availability, Cost & Where to buy
Spare Parts for the Range Rover Sport are not cheap and this obviously goes without saying. Service Parts are available in Kenya through dealerships like CMC. Body parts can be difficult to find locally and sometimes the best option is to import them from other markets such as the UK and Dubai.
2014 Range Rover Sport Reliability
The driving conditions in Kenya are significantly different from those in Japan and Europe. Reliability reviews done for those markets largely do not apply to the Kenyan market. There are differences in roads, fuel, climate, spares, and technical expertise. To give you accurate and reliable local insights, we interview experts such as mechanics and car dealers, who have in-depth knowledge of the Kenyan market. We also test the cars ourselves. Our aim is to give you the right information to enable you make an informed decision when buying a car.
The Range Rover Sport is as reliable as the maintenance it gets. The quality of maintenance determines its long-term reliability and it's therefore important to get this done as specified by the manufacturer. Of course with time and mileage, problems tend to start cropping up and its advisable to buy it at low mileage.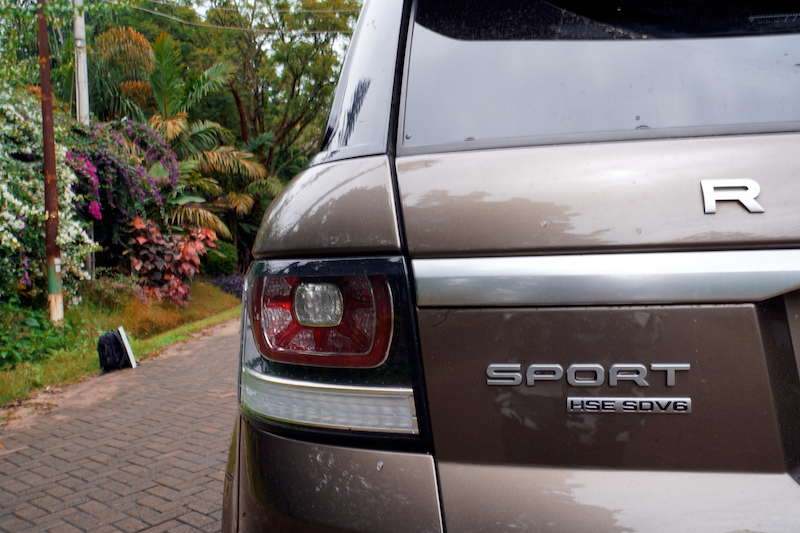 If you are planning to own the 2014 Range Rover Sport, it's vital that you read the Owner's Manual. If you need the manual, you can request it from us via [email protected]
Resale Value: Average
2014 Range Rover Sport Competitors: Mercedes M-Class, VW Touareg, BMW X5, Volvo XC90, Audi Q7 and Porsche Cayenne
Cost of Ownership
Purchase Price: from Ksh. 8,000,000
Comprehensive Insurance: Average Ksh. 120,000/ per annum- Or
3rd Party Insurance: Ksh. 7,000/- per annum
Change of Tyres(If neccessary) Ksh. 40,000/- for 4 Tyres
See Latest Price for Range Rover Sport here
What we like about the 2014 Range Rover Sport
1. Premium Interior
2. Excellent Performance
3. Seven Seater Capacity
What we don't
Hefty price tag
Conclusion
The Range Rover Sport delivers the best on-road dynamics together with class-leading Land Rover off-road capability. The technology packed Range Rover Sport, presents customers with a more assertive and muscular exterior, a luxurious interior and the flexibility provided by the 7-Seater capacity.
Where to Buy the 2014 Range Rover Sport in Kenya
If you are looking to either import or buy the Range Rover Sport in Kenya, we can help you with this process. Over the years, we have developed a network of trusted dealers both in Kenya and UK who supply us with exceptional cars. Simply call us or send us a message through our contacts below and we'll get you the right car at the right price.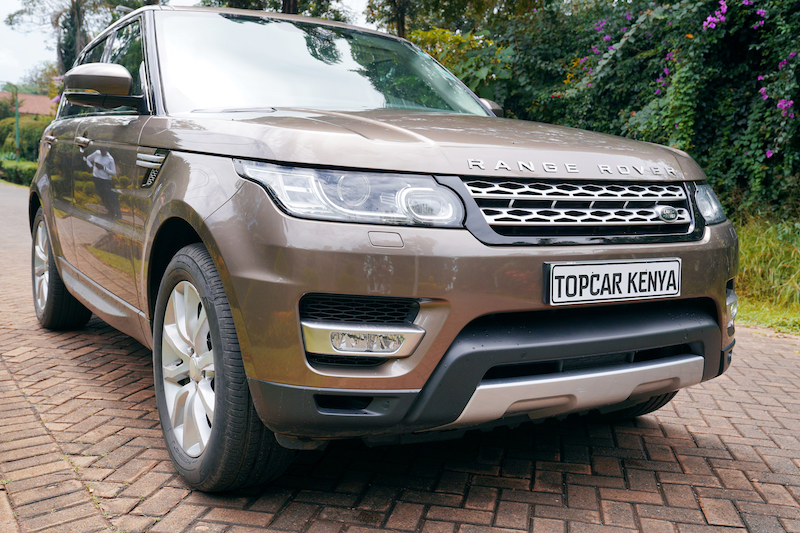 ---
If you have a question about this model or any other automotive questions, you can now get answers on our forum.
If you want to sell or trade-in you vehicle, you can list it for free via our seller portal.
If you wish to purchase this model local or abroad, you can do that via our marketplace.
You can get more about this
Land-rover Range-rover