2014 Subaru Legacy Review
The Subaru Legacy is one of the most sought Subaru models and has gone under several redesigns over the years since its debut in 1989. It is offered both as a sedan and as a station wagon competing with established brands such as the Audi A4, VW Passat, Toyota Mark X, Nissan Teana, Mercedes C Class, BMW 3 Series and Mazda Atenza.
You can get more about this
Subaru Legacy
Detailed Review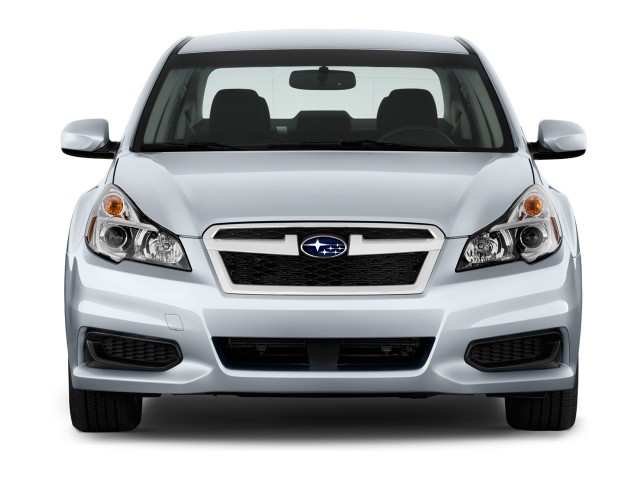 The 2014 Legacy fall under the Subaru Legacy 4th generation which was on production between 2009 and 2014. This generation introduced many radical changes such as full-frame doors, single panel sunroof, automatic parking brake, a longer body, and SI-Drive standard for all grades.
The 2014 Subaru Legacy is available in 2 engine options a 2.5L EJ25 Engine and a 3.6L EZ36 Engine. The car is available in both manual and automatic versions.
2014 Subaru Legacy Grades
Subaru Legacy 2.5i – This is the base package that comes with the 2.5L EJ25 engine, 16-Inch alloy rims, SI Drive, key-start, non-xenon headlights, cloth trim and manual seats
Subaru Legacy 2.5i L Package – This is luxury package that comes with all the features of the 2.5i plus 17-inch alloy rims, navigation, power seats, reverse camera, steering control buttons, optional cruise control, xenon headlights, Bluetooth, optional sunroof and optional leather seats
Subaru Legacy 2.5i S Package – This is the sports grade that comes with all the features of the L Package plus 18-Inch alloy rims, chrome trim, paddle shift and an optional Subaru Eyesight
Subaru Legacy 2.5GT – This comes with all the features of the S Package plus a turbocharged 2.5L EJ25 engine
Subaru Legacy 3.6R – This comes with all the features of the S Package plus the 3.6L EZ36 Engine, Sunroof, leather seats and Subaru Eyesight
Interior
Legroom & Space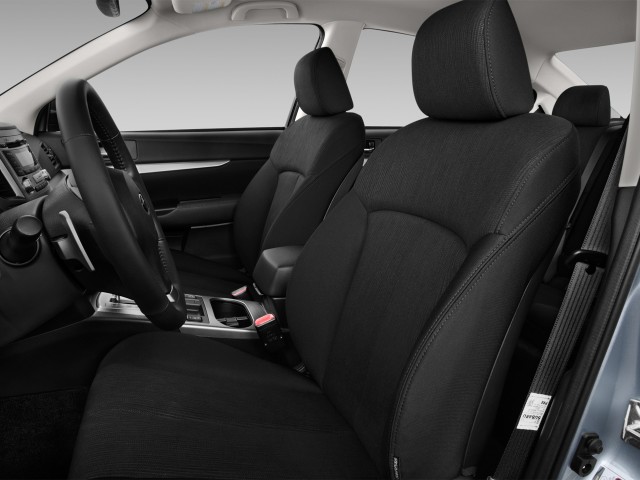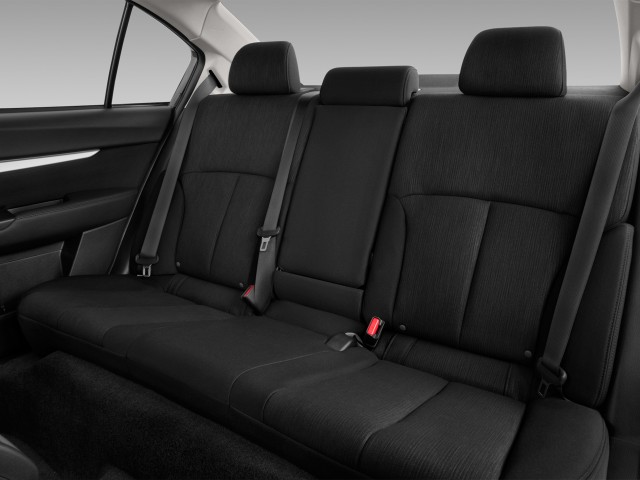 The 2014 Subaru Legacy has a more spacious interior than previous generations. In the first row, both the driver and passenger are afforded excellent legroom. The seats recline far back enough to accommodate even the tallest of persons. In the second row, the seats have executive-class legroom with the exception of the middle seat which is restricted by the transmission tunnel.
The 2014 Legacy also boasts Bluetooth phone connectivity, a USB port, and an auxiliary audio jack. Dual-zone automatic climate control, navigation, and satellite radio.
Cabin Storage
For the first row, there are 2 cup holders, door panel storage, a storage shelf below the dashboard, a glovebox and the center box. For the second row, there are 2 cup holders, seat pockets and door pockets.
2014 Subaru Legacy Boot Space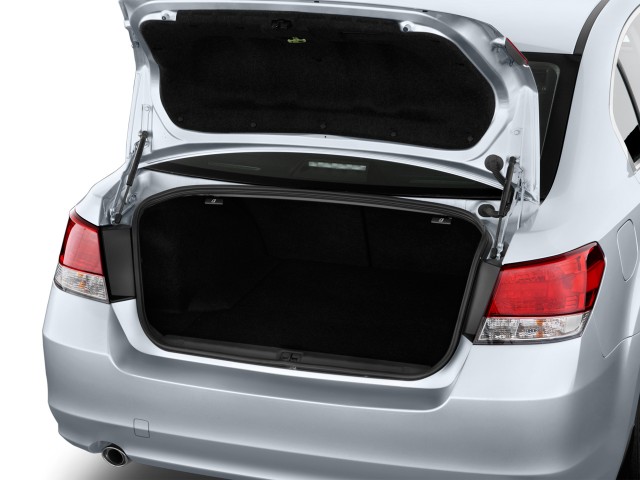 The Subaru Legacy boasts a sizable boot space that can swallow large luggage, which increases when the rear seats are folded down.
Safety Features
Standard safety features in the 2014 Subaru Legacy include; Symmetrical AWD, Eyesight, ABS, Traction Control, SI Cruise, SRS Airbags.
2014 Subaru Legacy Exterior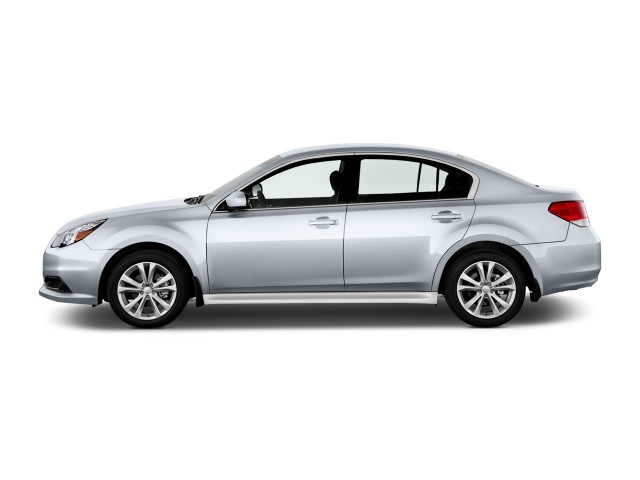 The 2014 Subaru Legacy boasts a dignified exterior design that moves away from the old design. The Subaru Legacy features alloy rims and fog lights standard across all grades. The sports grades and the 3.6R come with dual exhaust and 18-Inch Alloy rims.
Subaru Legacy Fuel Consumption
The 2014 Subaru Legacy has an average fuel consumption  8 to 10.6 liters per 100km for petrol engines and 6.1 liters per 100km for diesel engines.
2014 Subaru Legacy Fuel Tank Capacity: 65 Litres
2014 Subaru Legacy Ground Clearance
The Subaru Legacy has a ground clearance of 5.9 Inches (150mm). This is very low by Kenyan standards and will not clear speed bumps. A height adjustment is necessary for the vehicle to be comfortably driven on Kenyan roads.
Subaru Legacy Stability and Handling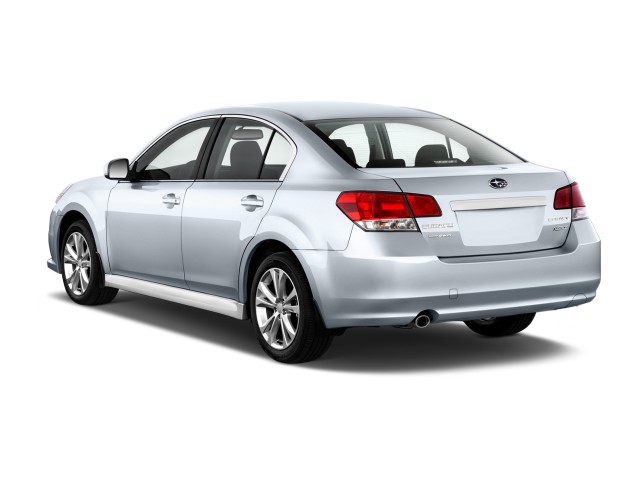 The Subaru Legacy is a stable car that takes corners at high speeds. The double-wishbone suspension is much more robust than the previous multi-link suspension and it gives the Legacy dynamic handling characteristics. On slippery ground, the Symmetrical All-Wheel Drive maintains excellent traction. The brakes are precise and do a good job at controlling the car under hard braking.
Conclusion
The Subaru Legacy is one of the most outstanding station wagons we've seen in the market. There are few competitors that can match it's capabilities both on-road and off-road.  Its only problem is the low ground clearance, which can be a challenge on high-speed bumps.
---
If you have a question about this model or any other automotive questions, you can now get answers on our forum.
If you want to sell or trade-in you vehicle, you can list it for free via our seller portal.
If you wish to purchase this model local or abroad, you can do that via our marketplace.
You can get more about this
Subaru Legacy