2015 Subaru Legacy Review
The Subaru Legacy is one of the most sought Subaru models and has gone under several redesigns over the years since its debut in 1989. It is offered both as a sedan and as a station wagon competing with established brands such as the Audi A4, VW Passat, Toyota Mark X, Nissan Teana, Mercedes C Class, BMW 3 Series and Mazda Atenza.
You can get more about this
Subaru Legacy
Detailed Review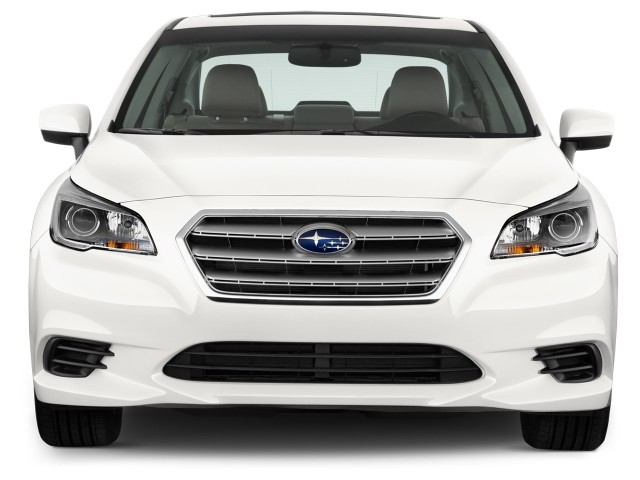 The 2015 Subaru Legacy is offered with two engine options: a 2.5L EJ25 Engine and a 3.6L EZ36 Engine. There is a 2.0L DOHC turbodiesel engine available in the European markets but it is not prevalent in Kenya. There are two transmission options available; a 5-speed automatic and a 6-speed manual – common with the 3.6L Legacy.
2015 Subaru Legacy Grades
Subaru Legacy 2.5i – This is the base package that comes with the 2.5L EJ25 engine, 16-Inch alloy rims, SI Drive, key-start, non-xenon headlights, cloth trim, and manual seats
Subaru Legacy 2.5i L Package – This is a luxury package that comes with all the features of the 2.5i plus 17-inch alloy rims, navigation, power seats, reverse camera, steering control buttons, optional cruise control, xenon headlights, Bluetooth, optional sunroof and optional leather seats
Subaru Legacy 2.5i S Package – This is the sports grade that comes with all the features of the L Package plus 18-Inch alloy rims, chrome trim, paddle shift, and an optional Subaru Eyesight
Subaru Legacy 2.5GT – This comes with all the features of the S Package plus a turbocharged 2.5L EJ25 engine
Subaru Legacy 3.6R – This comes with all the features of the S Package plus the 3.6L EZ36 Engine, Sunroof, leather seats, and Subaru Eyesight.
Interior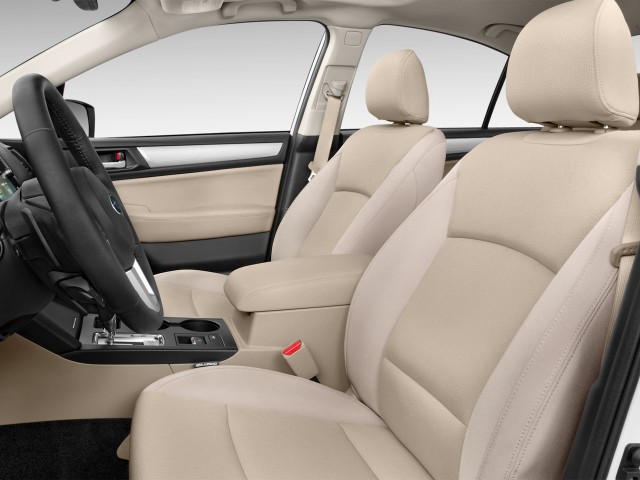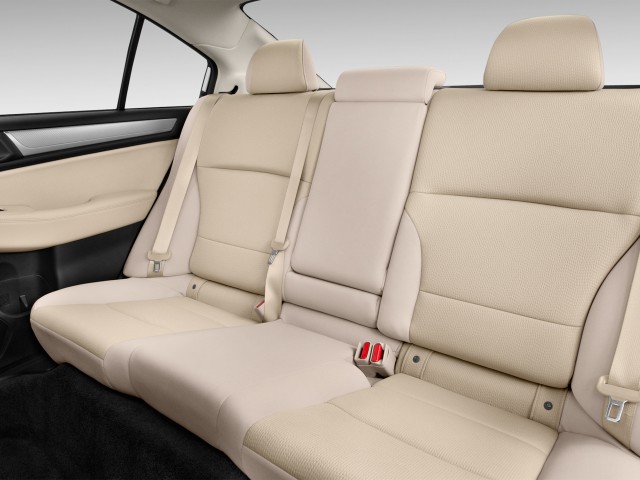 The interior of the 2015 Subaru Legacy is simple and plain. Compared to the previous year, the quality of the materials has improved, and the armrests and center console now feature increased padding. The new optional touchscreen navigation system may be handled with tablet-like gestures and provides superior responsiveness and smartphone integration compared to the Legacy's previous touchscreen-based system.
Cabin Storage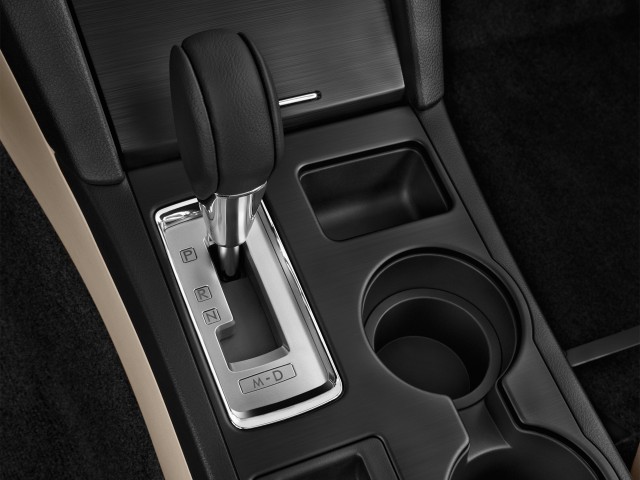 Cabin storage is essential for storing items such as smartphones, beverages, goggles, handbags, etc. For the first row, there are 2-cup holders, door panel storage, a storage shelf below the dashboard, a glovebox, and the center box. For the second row, there are 2-cup holders, seat pockets, and door pockets.
Boot Space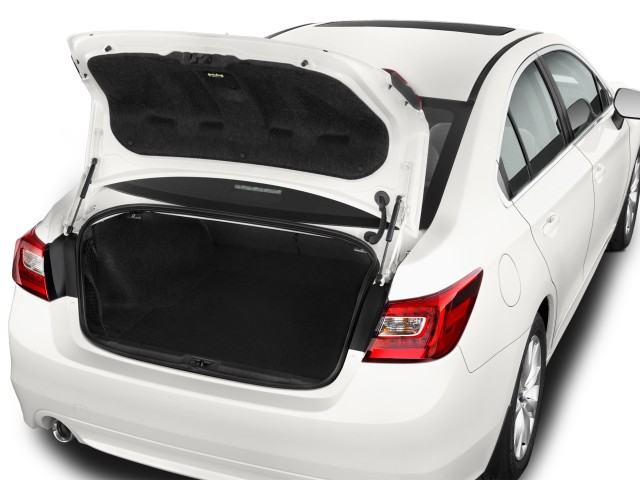 The 2015 Subaru Legacy has a big trunk that can accommodate sizeable luggage. It can fit the luggage of a family of five with ease. The back seats can be folded down to generate additional boot room suitable for transporting big objects.
Exterior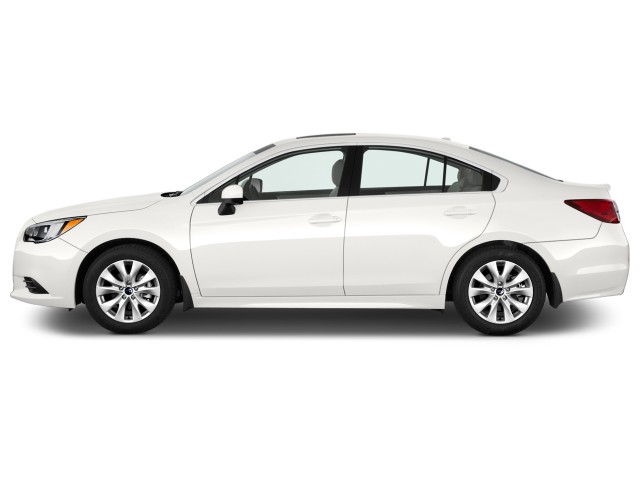 The new Legacy is designed in a more dignified manner, moving away from the touring midsize sedan appeal. It has a new design language, dubbed "Dynamic Solidity", that was first seen on the Viziv and WRX concepts. The futuristic LED-bracketed headlights surround a hexagonal-shaped grill with prominent horizontal lines to portray an image of distinction. This is repeated in the similarly styled tail lamps, which emphasize the rear's sleek flowing finish.
Safety Features
Standard safety features in the 2015 Subaru Legacy include stability and traction control, antilock disc brakes, a rearview camera, front side airbags, side curtain airbags, and new seat cushion airbags that deploy from the seat bottom to help keep occupants in place in a frontal collision.
2015 Subaru Legacy Fuel Consumption
14.80km/L
2015 Subaru Legacy Acceleration 
2.5i Limited- it takes 8.8 seconds to accelerate from 0-to 100.
2015 Subaru Legacy Fuel Tank Capacity: 65 Litres
2015 Subaru Legacy Ground Clearance
The 2015 Subaru Legacy has a ground clearance of 5.9 Inches (150mm).
Conclusion
The 2015 Subaru Legacy is one of the best station wagons in the market with good on-road and off-road capabilities that its competitors can barely match. It has a good space booth in the seats and in the boot. Its only problem is the low ground clearance, which can be a challenge on high-speed bumps.
---
If you have a question about this model or any other automotive questions, you can now get answers on our forum.
If you want to sell or trade-in you vehicle, you can list it for free via our seller portal.
If you wish to purchase this model local or abroad, you can do that via our marketplace.
You can get more about this
Subaru Legacy