2015 Toyota Fielder Review
The Toyota Fielder is a multipurpose station wagon that can be used for both commercial and private purposes. It's one of Toyota's most sought models in Kenya due to its space and great fuel economy. It competes with Honda Airwave, Nissan Wingroad, and Mazda Atenza.
You can get more about this
Toyota Fielder
Detailed Review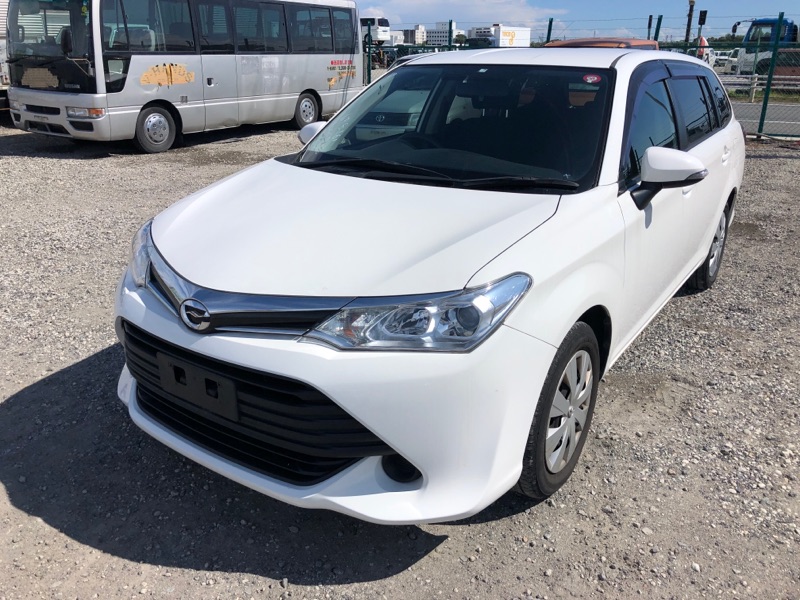 The 2015 Fielder carries on with the same features from the previous year and only adds a few cosmetic changes. Given its strong performance over the years, Toyota has been in no particular hurry to change the winning formula.
It comes with three engine options; these are the 1.5L 1NZ engine, the 1.5L 1NZ Hybrid engine, and the 1.8L 2ZR engine available in both automatic and manual transmissions.
Toyota Fielder Grades
Toyota Fielder X – This comes with the 1.5L engine, automatic or manual transmission and 2WD or 4WD
Toyota Fielder S – This comes with the 1.8L engine, automatic transmission only, and 2WD or 4WD
Toyota Fielder G – This includes the Fielder HYBRID, HYBRID G and AEROTOURER
Interior, Legroom & Space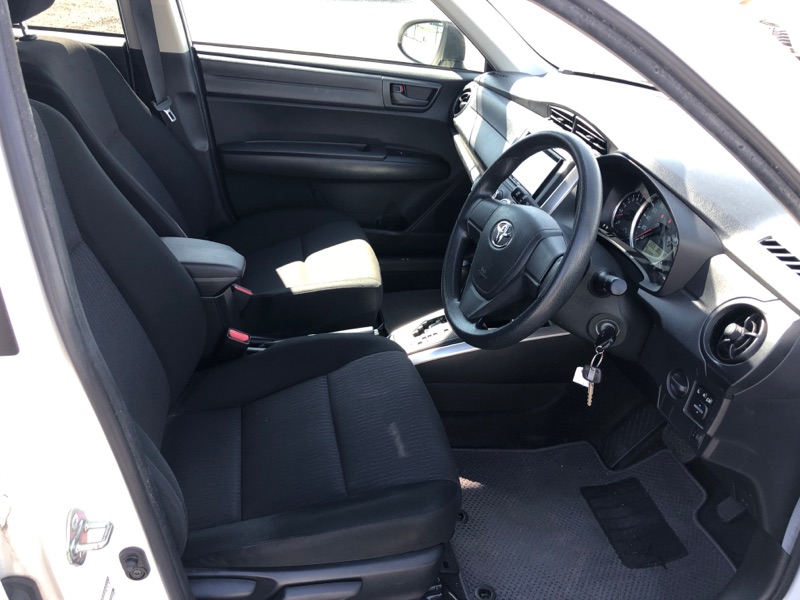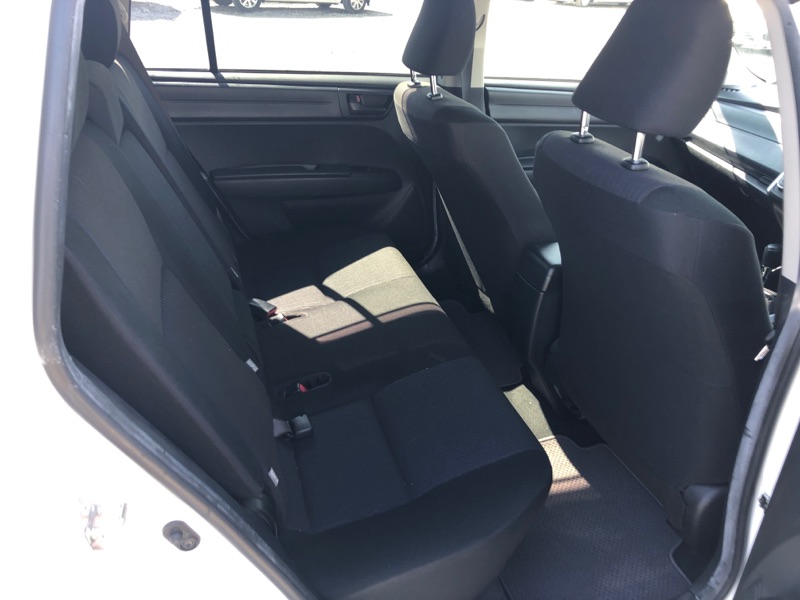 The 2015 Fielder has a Spacious and comfortable cabin. The interior panel is made of sturdy plastic, as is the cabin cloth. The G model's interior has automated climate control and high-gloss dashboard trimmings and surrounds. The G model has steering wheel controls and a full instrument panel with a tachometer.
The dash controls are sensibly put out, and the instruments are easy to see; the automobile is great for people who do not like tech toys. Automatic headlights and folding wing mirrors are standard on the Corolla Fielder. The rear seats are spacious with ample legroom and headroom.
Cabin Storage
Glove Box, Center Box, Front Door Side Pockets, Rear Seat Pockets
Boot Space
The 2015 Fielder has a sizable boot space that can carry luggage with ease. It gets even bigger when the rear seats are folded down.
Exterior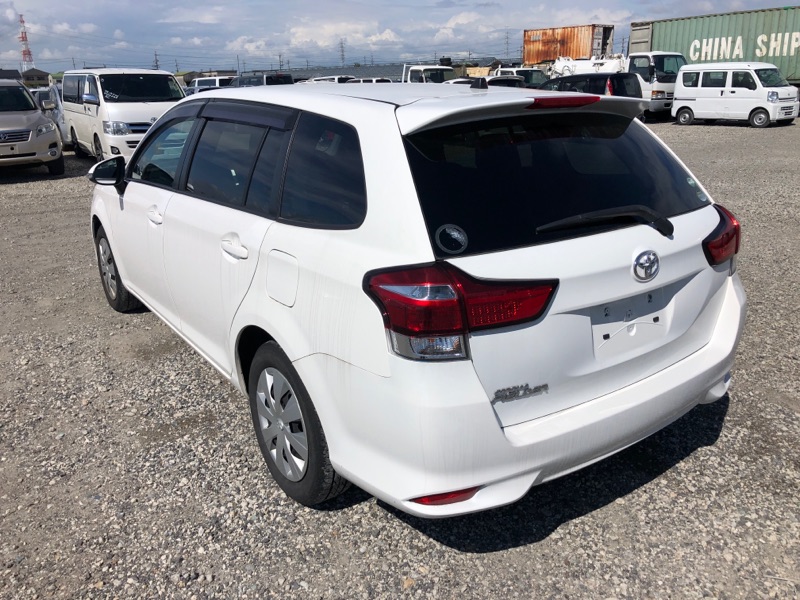 The Fielder received a facelift ditching the bland look of its predecessor in favor of something more bold and modern.
The appearance of the facelifted Fielder appears to be more aesthetically appealing and thrilling than that of its predecessor, with a massive one-piece grille dominating the front fascia and a chrome nose above it. During the makeover, the halogen lamps were also replaced with xenons.
The lights around the back are LED, complementing the previously improved lighting. The Fielder's rear lights appear to blend in better with the car's design. The roof rails, which are silver-painted, are also a nice touch.
Toyota Fielder Ground Clearance
The Toyota Fielder has a ground clearance of 6.3 Inches when unmodified. This height may not be a problem if the vehicle is lightly loaded. However, when fully loaded the vehicle may not clear some speed bumps and other road obstacles.
Safety Features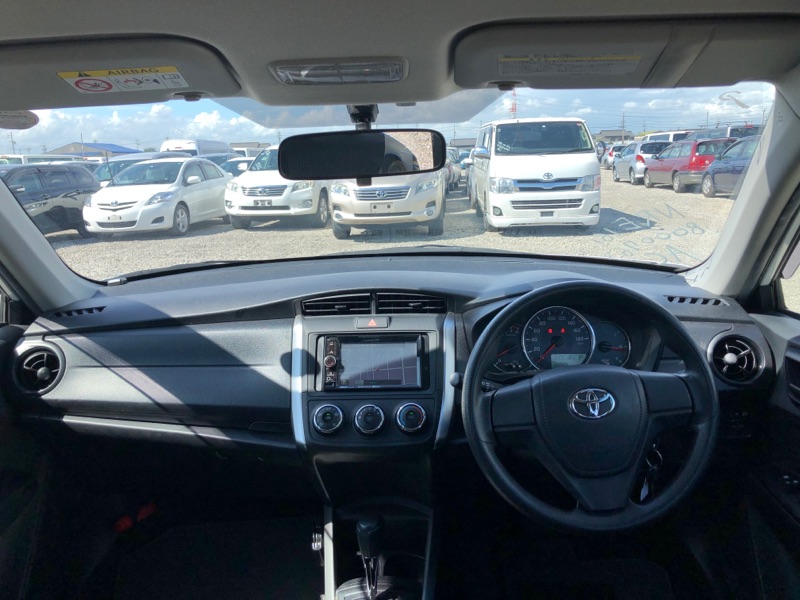 Fielder Review
The Toyota Fielder ensures the safety of its passengers by including multiple systems of active and preventive protection. All trims come standard with an ABS system with EBD, which provides steady braking, as well as a VSC and TRC system, which contribute to ensuring the required maneuverability and vehicle stability over time. The deluxe model of the automobile features automated headlight control, gas-discharge lamps with automatic leveling, a dimming rearview mirror, additional direction indicators in the side mirrors, and windshield washer jets with a wide spray.
In hybrid models, a hill-climbing assistance device is utilized. In addition, all versions come standard with six airbags, front-seat pretensioners, and active head restraints.
Fuel Consumption
The 2015 Fielder has a fuel efficiency of 16.00km/L.
What we like about the 2015 Toyota Fielder
Well Styles Interior
Standard safety equipment
Affordable spare parts
Low fuel consumption
Affordable spare parts
Good Resale Value
What we don't like
Less Reliability
Irregular idling
Excessive oil consumption
Conclusion
The Toyota Corolla Fielder is a capable and sensible family workhorse that can swallow a full boot full of shopping and other items. It is ideal for individuals who want a hassle-free car with a smooth driving experience.
---
If you have a question about this model or any other automotive questions, you can now get answers on our forum.
If you want to sell or trade-in you vehicle, you can list it for free via our seller portal.
If you wish to purchase this model local or abroad, you can do that via our marketplace.
You can get more about this
Toyota Fielder