2016 Toyota Fielder Review
The Toyota Fielder is one of the most sought cars in Kenya due to its styling, Space, and practicality. It competes with established brands such as the Honda Airwave, Nissan Wingroad, and Mazda Atenza.
You can get more about this
Toyota Fielder
Detailed Review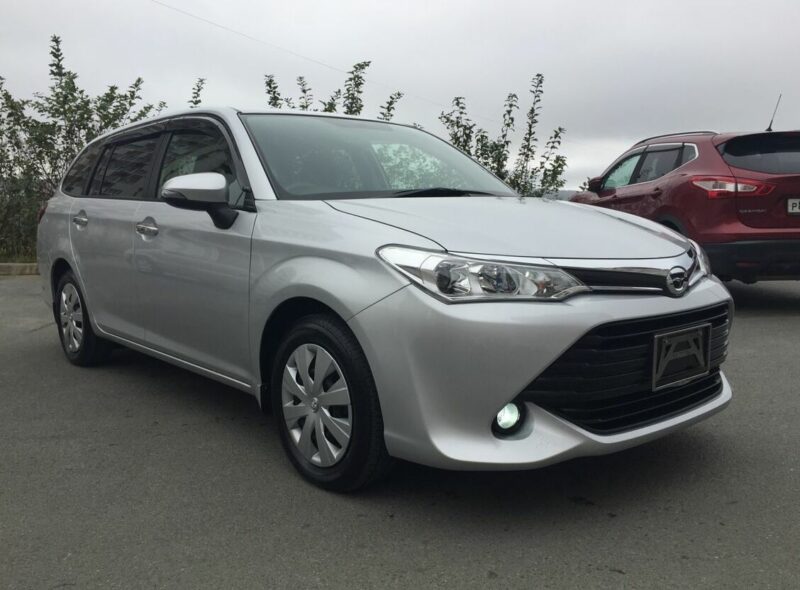 The Toyota Corolla Fielder made its first appearance on the Japanese market in August 2000, replacing the Corolla Wagon. The engine, platform, and suspensions were all replaced under the theme "Value of a New Century Car."
The 2016 Toyota Fielder comes with three engine options; these are the 1.5L 1NZ engine, the 1.5L 1NZ Hybrid engine, and the 1.8L 2ZR engine available in both automatic and manual transmissions.
Toyota Fielder Grades
Toyota Fielder X – This comes with the 1.5L engine, automatic or manual transmission, and 2WD or 4WD
Toyota Fielder S – This comes with the 1.8L engine, automatic transmission only, and 2WD or 4WD
Toyota Fielder G – This includes the Fielder HYBRID, HYBRID G and AEROTOURER
Interior Legroom & Space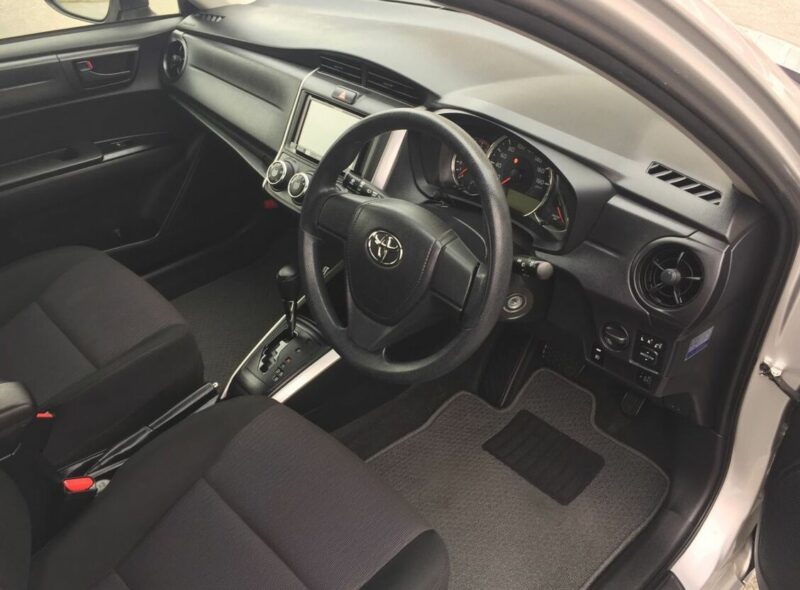 The interior of the 2016 Toyota Fielder is simplistic and functional and follows Toyota's design style. To give the sensation of space, the instrument panel is two-toned and gradually descends to the door trim. In addition, the instrument panel is created with wood grain and metal, depending on the grade. The front seats of the Fielder have sufficient legroom for any tall person.
The 2nd-row outer seats offer decent legroom but the middle seat is somewhat cramped due to the large center control organizer. However, there is sufficient shoulder room for three passengers.
Cabin Storage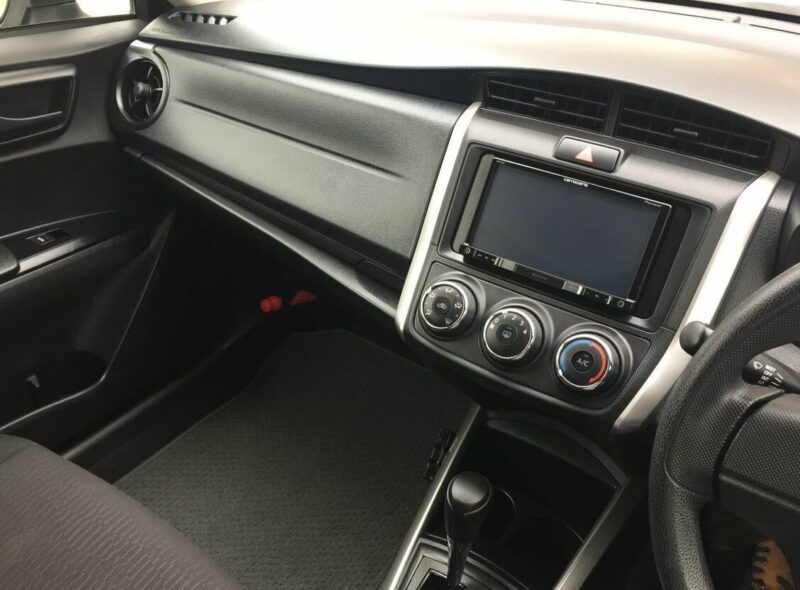 Glove Box, Center Box, Front Door Side Pockets, Rear Seat Pockets
Boot Space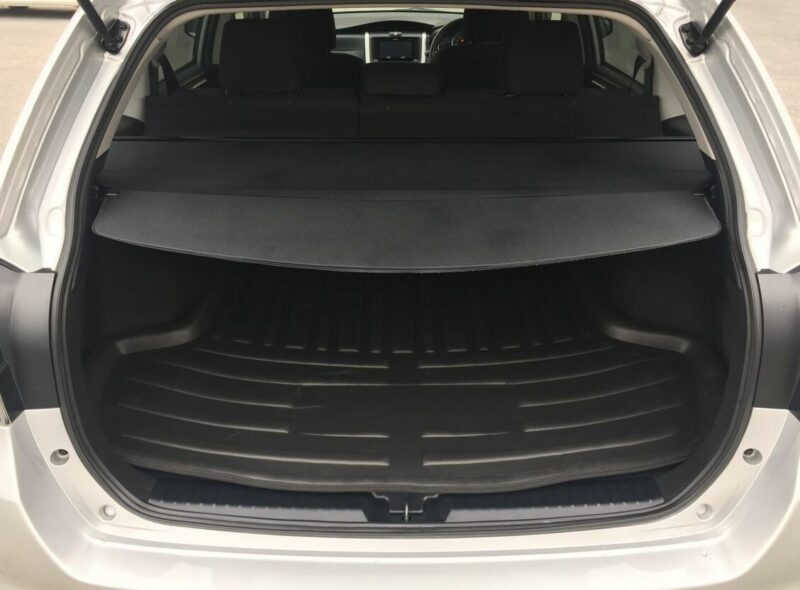 It has a sizable boot space that can carry big luggage with ease and gets even bigger when the rear seats are folded down. This provides sufficient space to accommodate a family's luggage on a road tour.
Exterior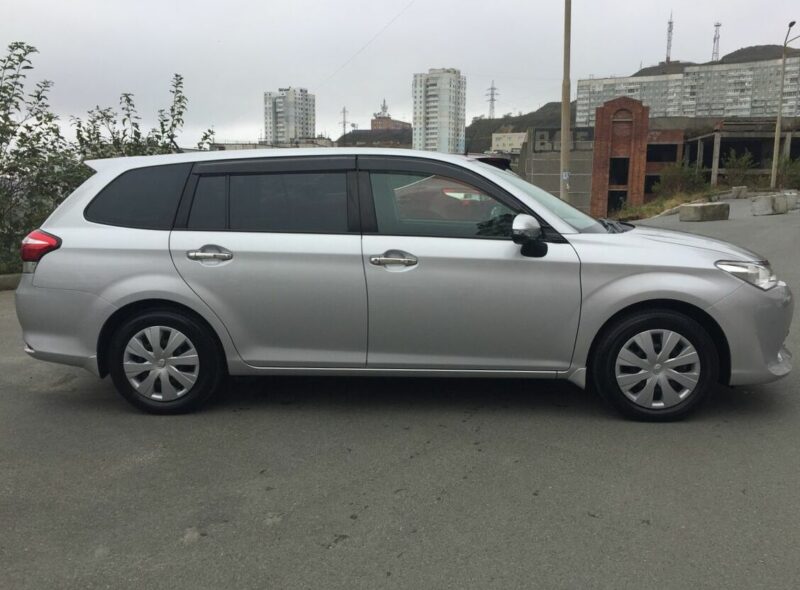 The 2016 Fielder has a simple, clean, and appealing exterior design with a slightly arched chrome grille connecting the two headlamps and a huge aggressive bottom grille. The appearance of the facelifted Fielder appears to be more aesthetically appealing and thrilling than that of its predecessor. The lights around the back are LED, complementing the previously improved lighting. The Fielder's rear lights appear to blend in better with the car's design. The roof rails, which are silver-painted, are also a nice touch.
Ground Clearance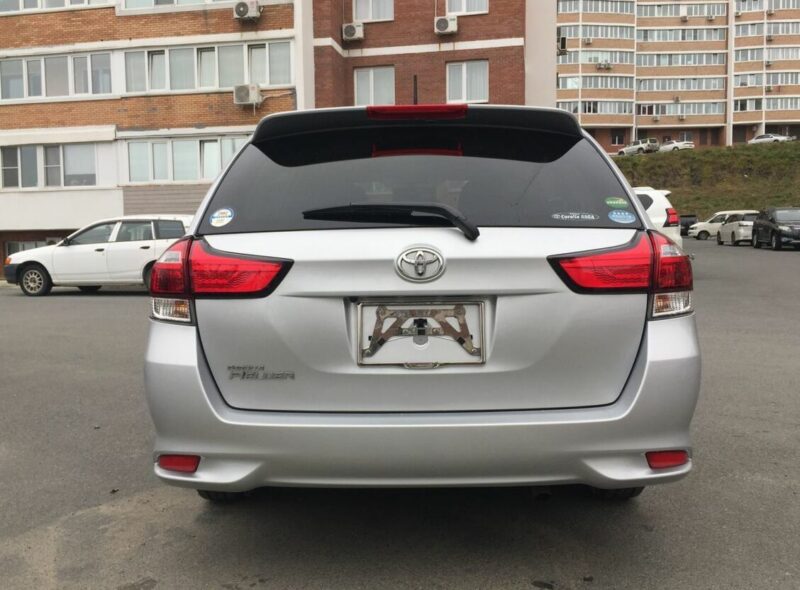 It has a ground clearance of 160mm, which is equivalent to 6.3inches. This height may not be a problem if the vehicle is lightly loaded. However, when fully loaded the vehicle may not clear some speed bumps and other road obstacles.
Safety Features; Anti-lock brakes, Stability Control, Front-impact airbags, Side-impact airbags, Overhead airbags, Knee airbags, and Pretensioners.
Fuel Consumption
The 2016 Fielder has a fuel economy of 23.00km/L.
Conclusion
The Toyota Corolla Fielder is a reliable car, which is also a strong, elegant, and all-around functional wagon Ideal for families as it has a big boot space that can swallow shopping and other items. It is ideal for individuals who want a hassle-free car with a smooth driving experience.
---
If you have a question about this model or any other automotive questions, you can now get answers on our forum.
If you want to sell or trade-in you vehicle, you can list it for free via our seller portal.
If you wish to purchase this model local or abroad, you can do that via our marketplace.
You can get more about this
Toyota Fielder