10 Cars with best resale value in Kenya
1.Toyota Land Cruiser
The Land Cruiser is known for being rugged, durable, reliable and utilitarian. Leading the pack is the Land Cruiser J70 series that is offered in pickup and hardtop configurations. So durable are these cars that it's rumored they will survive a nuclear extinction besides cockroaches. These cars command prime dollar whatever the age and there's always a ready market for them. They are favored by the UN, military, Al-Shabab, police, governments, terrorists, you name it. The list is endless.
2. Land Rover Defender
The Defender is fast becoming a rare car and the demand is strong not just in Kenya but globally. A Defender of any age is as good as money in the bank. If you own a Defender, you might want to hold on to it coz the demand is projected to grow in the next coming years. The new 2020 Defender doesn't look like it will drop the ball either.
3. Toyota Prado
Following closely in the footsteps of the Land Cruiser, it's the so named Toyota Land Cruiser Prado which traditionally tries to temper the brute force of the J70 with a more luxurious passenger variation. It has been a success so far and the Prado is the best selling 4×4 in Kenya for many years. The demand is always strong and sellers always find a buyer quickly. Read detailed Toyota Prado review here
4. Toyota Fielder
The Toyota Fielder is the utilitarian, do it all station wagon that comes with all the desirable features such as space, fuel economy, durability and reliability which appeal to businesspeople and family people alike. It holds its value well and demand is always strong. Read detailed Toyota Fielder Review here
5. Toyota Hiace
Matatu business is the biggest driver of demand for the Toyota Hiace. It competes closely with the Nissan Urvan but the Toyota Hiace is preferred due to its durability. The Hiace 7L and Hiace 9L are all time favourites in Kenya and its demand is countrywide. Read detailed Toyota Hiace Review here
6. Toyota Hilux
The Toyota Hilux is a mainstay of light commercial transport in Kenya. It's highly favored by small and medium businesses for its versatility and durability. The market for pickups is very competitive but the Hilux commands a loyal following and buyers are always available. Read detailed Toyota Hilux Review here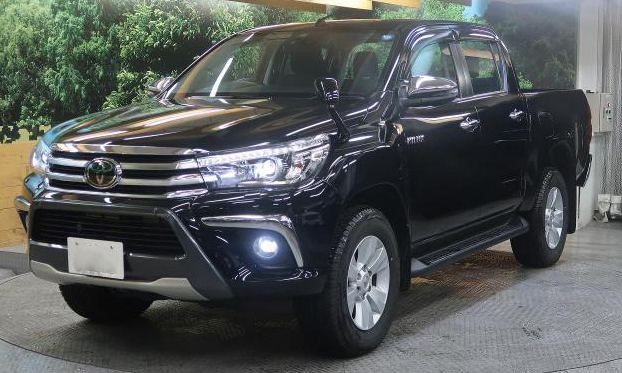 7. Subaru Outback
The Subaru Outback is a gentleman's car. It is a very capable station wagon that commands respect on-road and off-road. It's as durable as a rock with few mechanical problems and a discerning buyer always knows its true value. Put it up for sale and buyers will come. Read detailed Subaru Outback Review here
8. Toyota Axio
The Axio is a basically the saloon version of the Toyota Fielder. It's highly sought after for taxi and uber businesses and the demand is always strong. It's loved due to its smaller and nimbler size compared to the Fielder. Read detailed Toyota Axio Review here
9. Isuzu Dmax
The D-Max competes closely with the Hilux and they target the same clientele. The demand is growing stronger and stronger and has overtaken established competitors such as the Ford Ranger and Nissan Hardbody. Read detailed Isuzu DMax Review here
10. Toyota Vitz
The Toyota Vitz is known as the starter pack for first time buyers. It's loved by ladies and gentlemen in equal measure and the low price point and low fuel consumption make it a big attraction. Put a clean one up for sale and you will always find a buyer. Read detailed Toyota Vitz Review here
---
If you have a question about this model or any other automotive questions, you can now get answers on our forum.
If you want to sell or trade-in you vehicle, you can list it for free via our seller portal.
If you wish to purchase this model local or abroad, you can do that via our marketplace.