2010 Nissan Tiida Review
The Nissan Tiida is 5 door Hatchback that has been in production since 2004. The saloon version is known as the Nissan Tiida Latio and they differ only in body style. In recent years, the Nissan Tiida has come under increased scrutiny from Kenyans who are shifting preference towards economical and affordable cars. It competes with the Toyota Auris, Subaru Impreza, VW Golf, and Mazda Axela
Detailed Review
The first generation Nissan Tiida known as the C11 was in production from 2004 to 2011. The second generation known as the C12 has been in production from 2011 to present. The Nissan Tiida is offered with 2 engine options: the 1.5 Litre HR15 dCi and the 1.8 Litre MR18 dCi mated to either a 5 speed manual or a CVT transmission.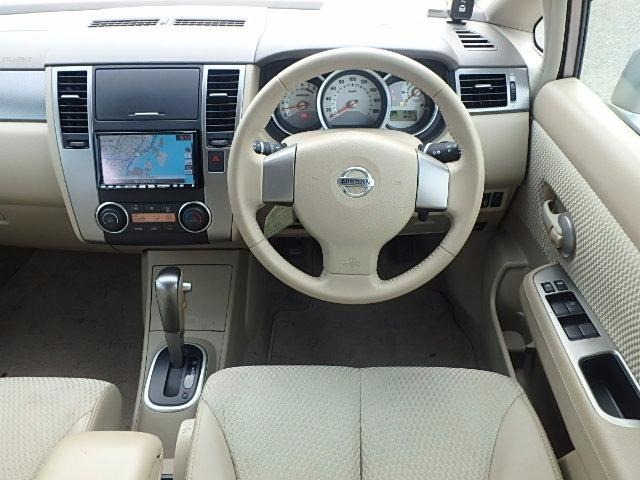 The 2010 Nissan Tiida comes in 3 grades: Nissan Tiida 15S, Nissan Tiida 15M(or 15B for the Latio) and Nissan Tiida 18G. The 4WD options are identified by a Four that is added to the grade(for example, Nissan Tiida 15S Four) Below are the specifications for these grades.
2010 Nissan Tiida Grades
1. Nissan Tiida 15S – This is the base model. It comes with the 1.5L dCi engine, 15 Inch steel rims and key-start
2. Nissan Tiida 15M/15B – It comes with the 1.5L d dCi engine, 15 Inch steel rims, Keyless and fog lights
3. Nissan Tiida 18G – It comes with the 1.8L dCi engine, 15 Inch Alloy rims, Keyless, and fog lights
Interior
Legroom & Space
This is an area where the Tiida beats its competitors hands down. The cabin is really spacious and roomy. You'll be forgiven to think that you're riding in a full sized station wagon. The seating space is actually bigger than that of a Toyota Fielder when measured from the accelerator pedal to the rear seat. The Nissan Tiida can comfortably accommodate 5 adults. The rear middle seat is somewhat tight for a tall person.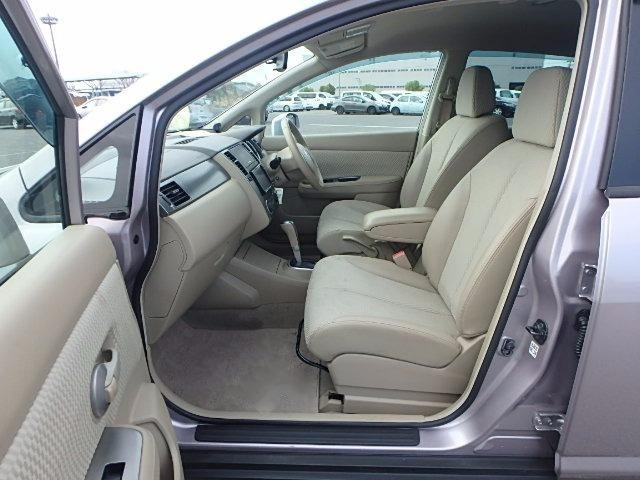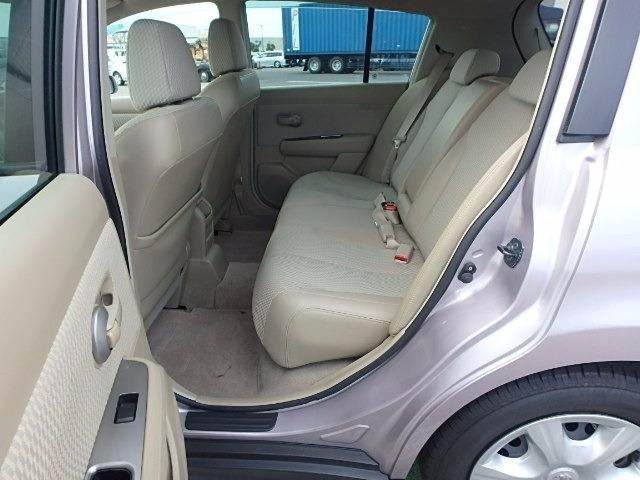 Cabin Storage
The 2010 Nissan Tiida has sufficient storage compartments that are useful for storing items such as smartphones, beverages, goggles, handbags etc. For the 1st row, there 2 cup/bottle holders, door panel storage, dashboard-top storage, a glovebox and the center-box. For the second row, the storage is on the front seat jacket pockets and door side pockets.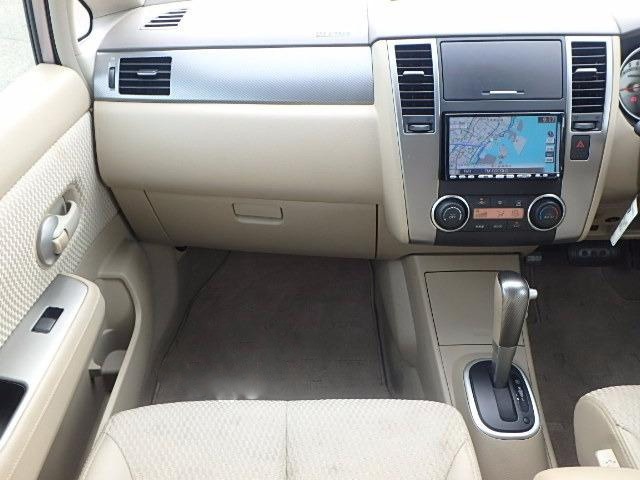 2010 Nissan Tiida Boot Space
The boot size is unremarkable. It can carry 2 medium sized suitcases with some space to spare. When extra space is required, the rear seats can fold flat to create a sizeable boot.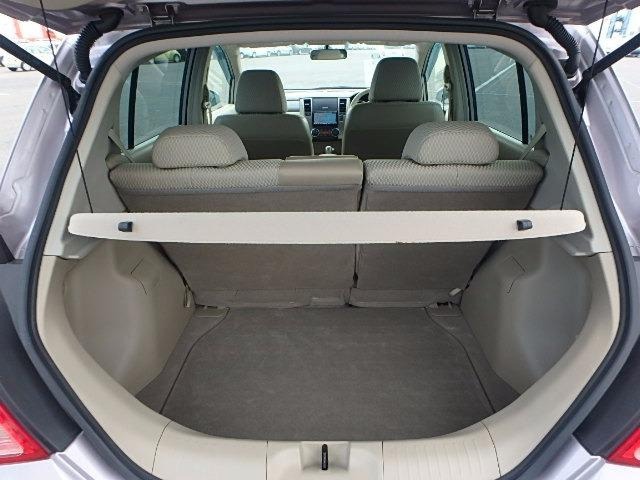 Other Extras: CD/Radio player, Navigation(Optional), Keyless Entry, Alloy Rims, Fog Lights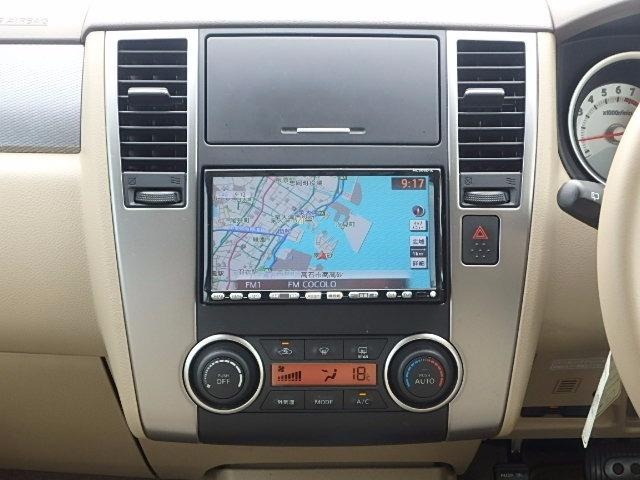 Exterior
On the outside, the Nissan Tiida is conservative and almost too plain in design. It's similar in body size to the Toyota Auris and the VW Golf. Most come in steel rims with plastic wheel covers. We recommend upgrading from steel rims to alloy rims as much as possible as they enhance the looks and perform better.
2010 Nissan Tiida Fuel Consumption
2010 Nissan Tiida 1.5L dCi Fuel Consumption: 15.0 km/L (On Average)
2010 Nissan Tiida 1.8L dCi Fuel Consumption: 12.5 km/L (On Average)
2010 Nissan Tiida Acceleration
2010 Nissan Tiida 1.5L dCi accelerates from 0-100 km/h in 12.1 sec.
2010 Nissan Tiida 1.8L dCi accelerates from 0-100 km/h in 9.1 sec.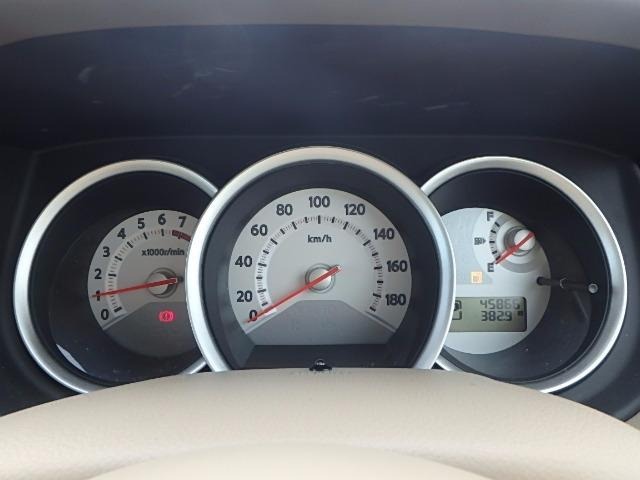 2010 Nissan Tiida Fuel Tank Capacity: 52 Litres
2010 Nissan Tiida Ground Clearance
The 2010 Nissan Tiida has a ground clearance of 6.3 Inches(160mm). This height may not be a problem if the vehicleis lightly loaded. However, when fully loaded, it may not clear some speed bumps and other road obstacles. In this case, you may need to increase the ground clearance. Read our guidelines here on how to safely increase a vehicle's ground clearance.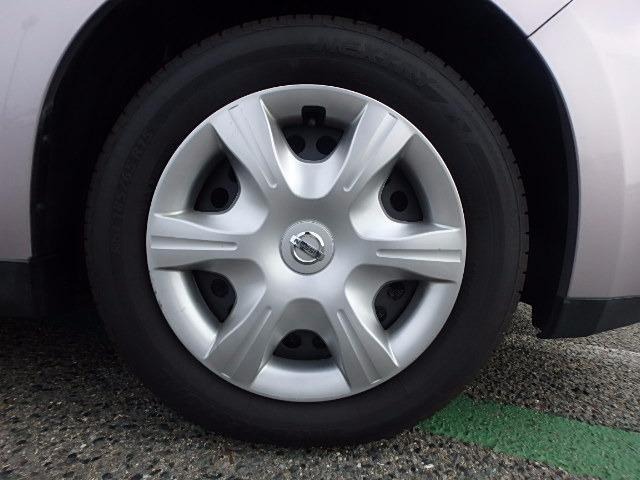 2010 Nissan Tiida Stability and Handling
The Nissan Tiida drives well at moderate speeds. At higher speeds the steering feels a bit light but this is not a concern for a normal driver. I would not recommend any enthusiastic driving especially around corners. The 1.5L engine feels adequately powered for the size of the car. However, the 1.8L is much more exciting to drive due to better acceleration.
Service and Maintenance Costs
Minor Service(Done after every 5000kms can be done by any reputable petrol station) – Air Cleaner, Oil Filter, Engine Oil
Major Service(done after every 20,000kms has to be done by a competent garage)-Air Cleaner, Oil Filter, Fuel Filter, Plugs, Front Brake Pads, Rear Brake Pads(If available), ATF Oil, Engine Oil, ATF Filter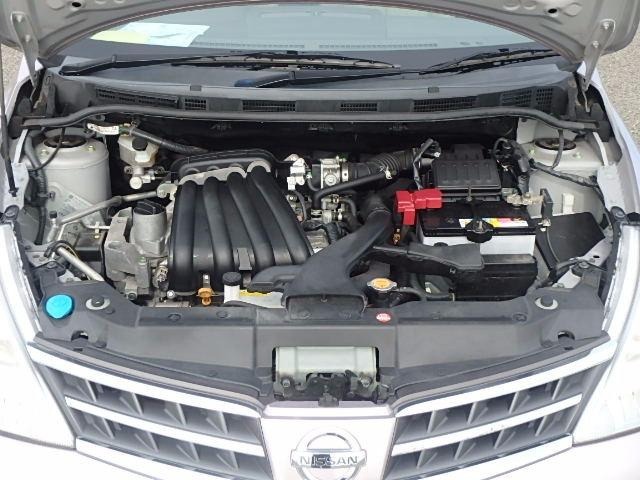 Nissan Tiida Spare Parts Availability, Cost & Where to buy
Service parts, engine parts and suspension parts are affordable and relatively easy to find. Body parts on the other hand are expensive and hard to find. I recommend that you insure the car comprehensively as the cost of repair, in case of an accident can be prohibitive. For a list of Nissan Spare Part dealers, follow this link
2010 Nissan Tiida Reliability
The driving conditions in Kenya are significantly different from those in Japan and Europe. Reviews done for those markets largely do not apply to the Kenyan market. There are differences in roads, fuel, climate, spares, and technical expertise. To give you accurate and reliable local insights, we interview experts such as mechanics and car dealers, who have in-depth knowledge of the Kenyan market. We also test the cars ourselves. Our aim is to give you the right information to enable you make an informed decision when buying a car.
We interviewed several Nissan mechanics and they gave the Tiida high marks for reliability. Caution is given against buying high mileage cars as their CVT gearboxes tend to fail. Always follow the recommended guidelines as per the Owner's manual. To download the 2010 Nissan Tiida Owner's Manual click here
Resale Value: Low
Nissan Tiida Competitors: Toyota Auris, Subaru Impreza, VW Golf, and Mazda Axela
Cost of Ownership
Purchase Price: From Ksh. 500,000
Comprehensive Insurance: Average Ksh. 20,000/ per annum- Or
3rd Party Insurance: Ksh. 7,000/- per annum
Change of Tyres(If neccessary) Ksh. 25,000/- for 4 Tyres
See Latest Nissan Tiida Prices
What we like about the 2010 Nissan Tiida
1. Spacious and big interior
2. Good fuel economy
3. Reliable
What we don't
1. Lackluster design
Conclusion
The Nissan Tiida is a surprisingly spacious car whose credentials are understated. For people looking for a conservative, laid back car, the Tiida fits the bill perfectly. Prices have been going through the roof lately but you can still get a good deal on a clean Nissan Tiida.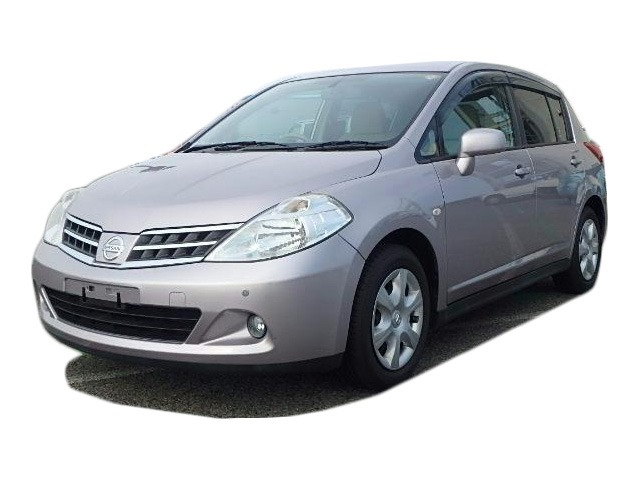 ---
If you have a question about this model or any other automotive questions, you can now get answers on our forum.
If you want to sell or trade-in you vehicle, you can list it for free via our seller portal.
If you wish to purchase this model local or abroad, you can do that via our marketplace.