2015 Mercedes Benz C-Class Review
The Mercedes Benz C Class is a luxurious car that has been dominant in the Kenyan market due to its design, comfort, performance, safety and technology.  It competes with the Audi A4, BMW 3 Series, Toyota Lexus lS, VW Passat, Subaru Legacy and Toyota Mark X.
Detailed Review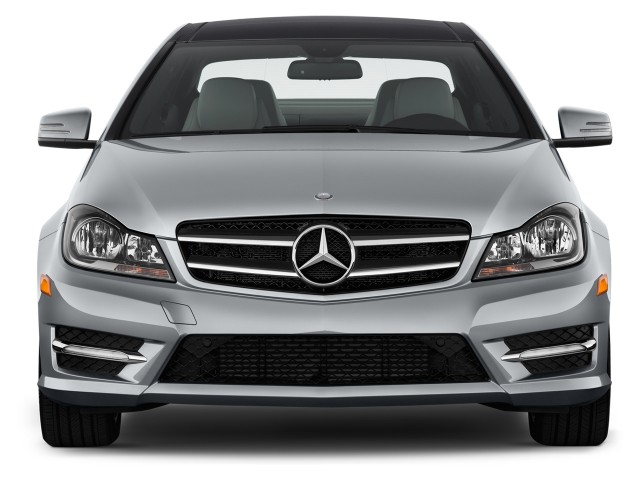 The Mercedes C Class has been in production since 1993 and is offered in three body styles; saloon, station wagon, and coupe.
The swoopy C-Class is completely redesigned for the 2015 model year and stands out in terms of design language and technology. It is sporty enough to appeal to brand-conscious women and upwardly mobile customers who want to park a brand-new three-pointed star car that can comfortably carry five passengers.
The 2015 C Class is offered in four engine options, both petrol and diesel. These are; The Turbocharged 1.6 Litre 154PS petrol engine, Turbocharged 1.8 Litre 204PS petrol engine, The 6.2 Litre 457PS Petrol engine, and the Turbocharged 2.1 Litre diesel engine. All 2015 C-Class models use a 7-speed automatic transmission.
Mercedes Benz C-Class Grades
The Executive SE – This comes with 16-Inch alloy rims, sports grille, Agility Control Suspension, Artico upholstery, rain-sensing wipers, LED daylight running lights, automatic climate control, Audio 20, multi-function Nappa steering wheel, and pre-wiring for Becker Map Pilot.
The AMG Sport – This comes with 17-Inch alloy rims, 15mm lower sports suspension, Dinamica microfibre upholstery with Artico side bolsters, exterior AMG body styling, AMG boot lid spoiler, AMG sports seats, Mirror package, brushed stainless steel sports pedals, black roof lining, and a three-spoke AMG sports steering wheel.
The AMG Sport Plus – This comes with 18-Inch AMG alloy rims, red seat belts, bi-Xenon headlights with Intelligent Light System and Adaptive High Beam Assist, AMG Seats and Floor mats.
Interior Legroom & Space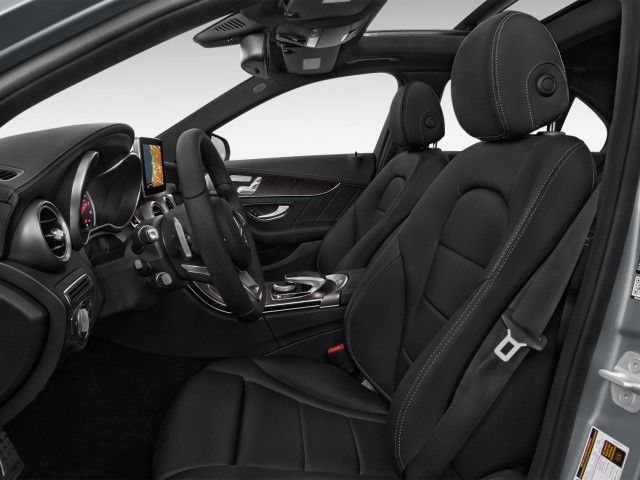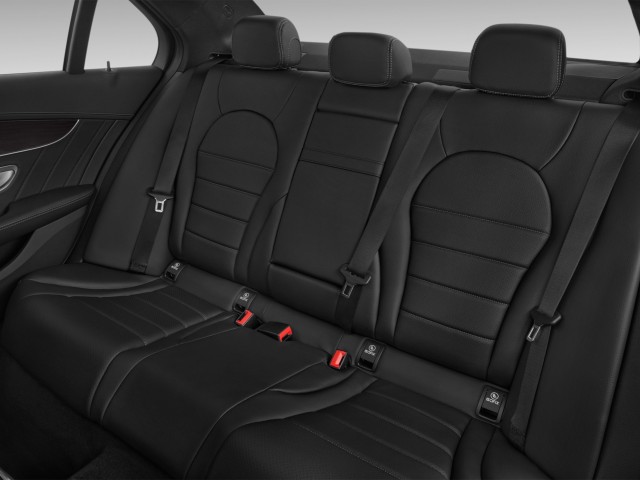 The 2015 Mercedes C Class has an uncluttered interior that blends good artisanship and build quality. In the first row, both seats have excellent legroom and can comfortably accommodate tall people. In the second row, the legroom is similarly good, and tall people will find it comfortable.
Cabin Storage
The C-Class is well supplied with storage compartments in the cabin that are useful for storing items such as smartphones, beverages, goggles, handbags etc. In the first row, there are 4 cup-holders, door panel storage, a storage shelf below the dashboard, a glovebox, and the center box. For the second row, there is storage on the front seat jacket pockets and door pockets.
Boot Space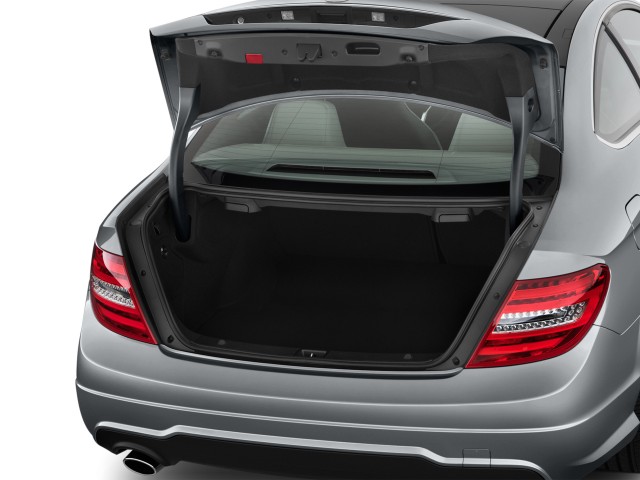 The 2015 Mercedes-Benz C-Class sedan has 12.8 cubic feet of trunk space, which is a bit low for the class, while the coupe offers 12.4 cubic feet of room. The space can be expanded by folding the rear seats down.
Safety Features
Standard safety features include; antilock brakes, stability and traction control, front side airbags, front pelvic airbags, a driver knee airbag, full-length side curtain airbags and a rearview camera.
Exterior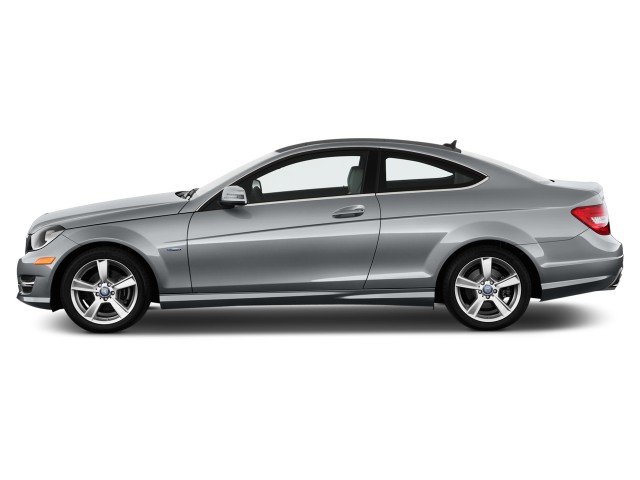 The 2015 C Class has a similar design to the S Class and leaves the aging E-Class in the dust. In many aspects, the exterior resembles a small S-Class, and from a distance, the two models are easily confused. The styling is conservative and resonates quite well with an upscale clientele. All grades come with alloy rims, fog lights, daylight running lights and chrome trim.
Fuel Consumption
The 2015 Mercedes Benz C Class offers a fuel consumption of between 4.6 to 6.9L/100km.
2015 Mercedes Benz C-Class Fuel Tank Capacity: 66 Litres
Ground Clearance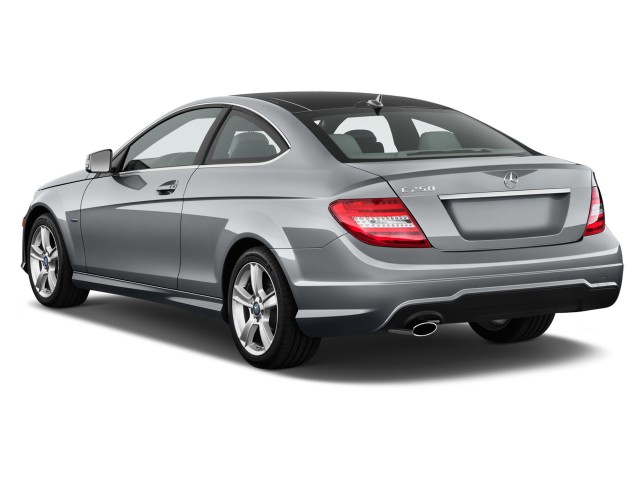 The 2015 Mercedes Benz C-Class has a ground clearance of 6.5 Inches(164mm) which is equal to the minimum recommended clearance of 6.5 Inches for Kenyan roads.
Conclusion
The 2015 Mercedes-Benz C-Class combines brand image, sophisticated technology, and superb fit and finish. The cabin is finished in excellent materials and is a nice alternative to BMW's dreary interiors. It stands out from the crowd with its exquisite design and sets itself apart as the leader in safety and comfort.
---
If you have a question about this model or any other automotive questions, you can now get answers on our forum.
If you want to sell or trade-in you vehicle, you can list it for free via our seller portal.
If you wish to purchase this model local or abroad, you can do that via our marketplace.