8 Best VW Cars to Buy in Kenya
VW Touareg
The VW Touareg is a capable mid-sized SUV that entered production in 2002 to serve a niche market that was initially dominated by BMW and Mercedes. In Kenya it received a lukewarm reception thanks to concerns about reliability and maintenance costs that accompany European cars. Read the full VW Touareg Review
VW Tiguan
The VW Tiguan is a compact SUV that has enjoyed considerable success in Kenya over the last couple of years. It has perennially been overshadowed by the more popular Japanese rivals and has never broken into the big league per se. It's a crossbreed between the Touareg and the Passat, combining the desirable features of both worlds. Read the full VW Tiguan Review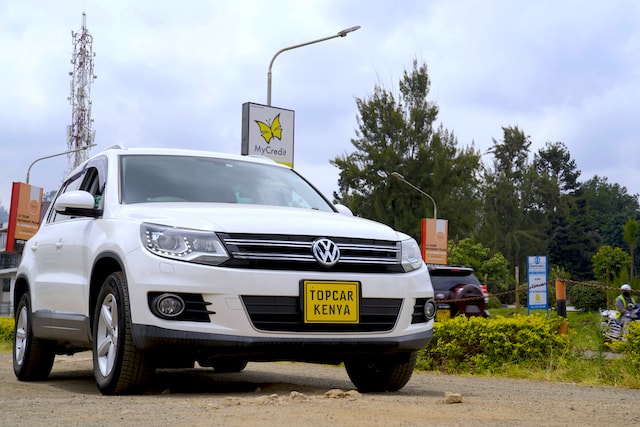 VW Passat
The VW Passat is popular in Europe especially in the UK where it ranks among the most popular family cars. In Kenya, its mildly popular having been overshadowed by the cheaper Japanese alternatives. It was at one time a government standard before it fell out of favor with the powers that be. It competes with the Toyota Avensis, Subaru Legacy, BMW 3 Series, Mercedes C-Class, Audi A4 and Toyota Mark X. Read the full VW Passat Review
VW Golf
The VW Golf has a long history in Kenya that stretches back to the 70s and initially it was regarded as a reliable car before it took a hit with the arrival of the often misunderstood DSG gearbox. The problem itself is not with the gearbox but rather a user issue that starts from ignorant owners who don't bother to read the Owner's Manual to unqualified road-side mechanics who don't have the right skills to service the car. In summary, the VW Golf is a reliable car and with proper maintenance, it can run for many years without a problem.  Read the Full VW Golf Review
VW Sharan
Multi Purpose Vehicles(MPVs) have been steadily gaining popularity in the Kenyan market thanks to the improvement in road conditions and the ever rising cost of SUVs. The VW Sharan provides an alternative to the expensive SUVs particularly for people with large families who are looking for comfort, safety and economy. Read the full VW Sharan Review
VW Amarok
The VW Amarok is steadily gaining ground in the ultra competitive light commercial transport space in Kenya that is dominated by the Isuzu D-Max, Toyota Hilux, Ford Ranger and the Nissan Hardbody. It boasts of top class luxury variants that are geared towards attracting SUV lovers who wish to combine work and play in a single platform.
VW Touran
The VW Touran is a European built family car that has largely been overlooked by Kenyans who troop en masse for Japanese options perceived to be affordable and cheaper to maintain. This perception is somewhat true but does not factor things such as safety, comfort, frequency of repair and overall build quality which are important for long-term ownership. In the grand scheme of things, the VW Touran is cheaper to run given that it requires less repairs and is much more durable than its Japanese rivals. Of course, it has its share of problems with the DSG gearbox which mainly stem from improper maintenance. Read the full VW Touran Review
VW Polo
he VW Polo is a popular mini hatchback that has been in production from 1975 and sold in markets worldwide. It enjoys considerable success in Kenya but faces stiff competition from cheaper Japanese alternatives that have dominated the market for a while. These include the Toyota Passo, Nissan March, Mazda Verisa, Toyota Vitz and Mazda Demio. Read the full VW Polo Review
---
If you have a question about this model or any other automotive questions, you can now get answers on our forum.
If you want to sell or trade-in you vehicle, you can list it for free via our seller portal.
If you wish to purchase this model local or abroad, you can do that via our marketplace.