10 Most Affordable 7-Seater Cars To Buy In Kenya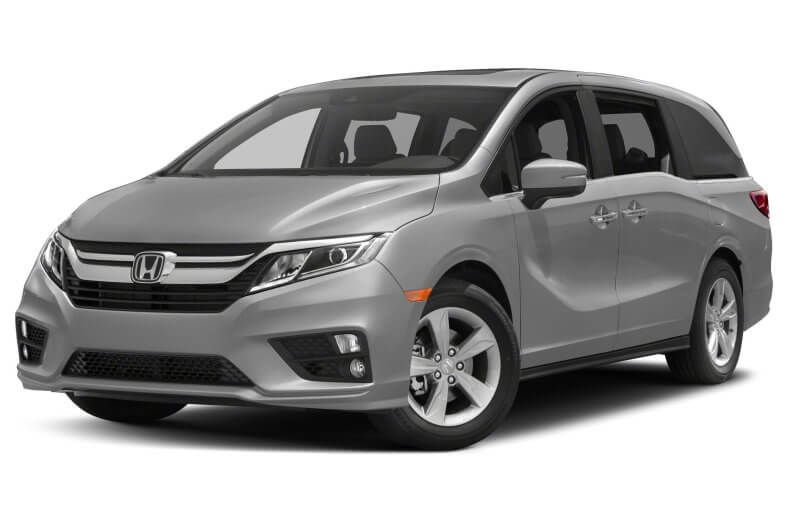 Mazda Premacy
The Mazda Premacy came into production in 1999 and has gradually improved both in design and performance. It's available with either front-wheel drive or all-wheel drive. The latest generation comes equipped with SKYACTIV-G 2.0L engine and 6-speed SKYACTIV-DRIVE automatic transmission. This is also one of the few 7-seater cars whose middle row seats recline and slide front-to-rear and fold flat. For more details, click here.
Subaru Exiga
Subaru is known for many things but not 7-seater cars. So, when the Subaru Exiga first came into the market in 2008, it was a surprising and refreshing sight. Exiga is a combination of the words "exciting" and "active" which are used to describe the car. The Exiga had a lot to live up to while still maintaining the practicability and reliability of a 7-seater car. Some of the perks of the Subaru Exiga are a supersize panoramic glass roof and theater-style seating, with rear passengers sitting a little higher than those in front. For more details, click here.
Volkswagen Touran
The Volkswagen Touran is based on the VW Golf and joins other 7-seater cars in its family including the Sharan and Caravelle. It has some pretty impressive features that improve its performance and sets it apart in the 7-seater market. The VW Touran was the first car to use Volkswagen's 2.0 TDI engine. It also has an energy-saving feature that cuts energy consumption while the car is idle. This makes the VW Touran one of the most fuel-efficient cars in its class. For more details, click here.
Honda Freed
The Honda Freed shares a similar platform as the Honda Fit. It came into production in 2008 and is currently in its second generation. Apart from some minor facelifts and updates, the Freed has remained practically the same over the year. Honda seems to have gotten it right from the word go. One of the advantages of the Honda Freed is that it has rear sliding doors setting it apart from other 7-seater cars. For more details, click here.
Honda Fit Shuttle
Unlike the Honda Freed, the Ft is smaller and falls in the category of a station wagon other than a minivan. Nonetheless, it's still an efficient 7-seater car with a stunning design and impressive fuel consumption. The Honda Fit Shuttle first came into production in 2011. Therefore, it's a fairly new car in the market and it's already making a name for itself.
Toyota Passo Sette
The Toyota Passo upgraded to the 7-seater cars category with the introduction of the Toyota Passo Sette. Sette is the Italian word for seven which is an appropriate name for this minivan. The Sette offers a spacious cabin and minimalistic design which appeals to both the female and male clientele. Additionally, it has some modern features which improve the driving experience of the car including an Eco-drive indicator which shows whether the driver's driving style is economical.
Toyota Sienta
The Toyota Sienta is a more common sight on Kenyan roads thanks to its affordability, durability and availability. If you need a 7-seater car urgently, you should consider getting the Sienta. Additionally, it offers ample cabin space, stylish exterior and interior, modern features and the coveted rear sliding doors.
Toyota Wish
The Toyota Wish came into production in 2003. It's a capable 7-seater car equipped with either a 1.8 L or 2.0 L petrol engine. It's also available in 2WD and 4WD. The Toyota Wish has received massive success among other 7-seater cars and it's often seen as top 5 best selling 7 seaters in the market. Its second and last generation saw a significant facelift. It had a wider front grille and the headlights had LED insets giving it a sporty look. For more details, click here.
Honda Stream
Over the years, Honda has strived to make the car efficient enough for family use without compromising its performance. hence, the Honda Stream came into production from 2000 to 2014. It's a good choice for people with large families or transport businesses that are looking for an affordable seven-seater wagon. Its biggest selling point is the stylish and sporty design. For more details, click here.
Nissan Lafesta
The Nissan Lafesta fist came in the market in 2004 to cater to the growing demand for 7-seater cars. It has a peculiar boxy design that works in its favour to provide large cabin and boot space compared to some of its competitors. It's powered by a 2.0 L engine along with X-Tronic CVT six-speed manual transmission.  For more details, click here.
---
If you have a question about this model or any other automotive questions, you can now get answers on our forum.
If you want to sell or trade-in you vehicle, you can list it for free via our seller portal.
If you wish to purchase this model local or abroad, you can do that via our marketplace.