2015 Subaru Impreza Review
The Subaru Impreza is a 5-seater compact car that has been in production since 1992. It is loved due to its performance and reliability. It competes with established brands such as the Toyota Auris, Mazda Axela, VW Golf, Audi A3, Mitsubishi Galant Fortis, and the Nissan Tiida.
You can get more about this
Subaru Impreza
Detailed Review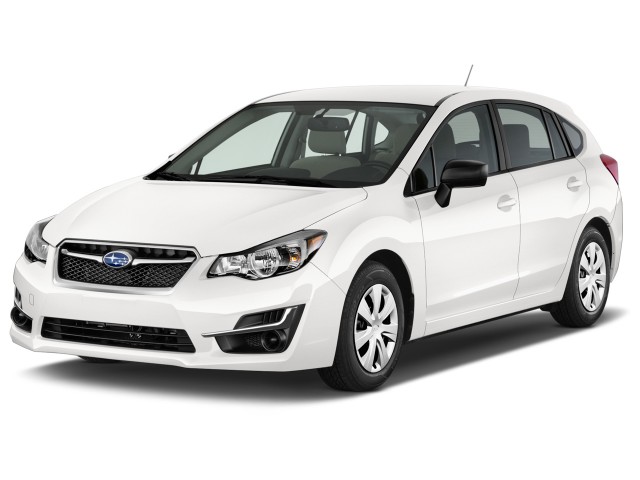 The 2015 Impreza is under the fourth generation that debuted in 2011 until 2016. It's available in 6 engine options. These are 1.6 L FB16 H4 , 2.0 L FB20 H4 , 2.0 L FA20F H4-T, 2.5 L EJ257 H4-T, 2.0 L EJ207 H4-T and 2.0 L EE20 H4-T (diesel)
2015 Subaru Impreza Grades
Subaru Impreza 2.0i– This trim comes with 15-inch steel wheels, a rear spoiler, full power accessories, keyless entry, air-conditioning, cruise control, cloth upholstery, a height-adjustable driver seat, a manual tilt-and-telescoping steering wheel, a 6.2-inch touchscreen interface, and a four-speaker sound system with a  CD player, USB/iPod integration.
Subaru Impreza 2.0i Premium– This Trim adds 16-inch alloy wheels, a rear stabilizer bar, body-color exterior mirrors, chrome interior door handles, an adjustable front center armrest, a cargo cover, and a six-speaker sound system.
Subaru Impreza 2.0i Limited– This trim has the same features as the 2.0i Premium but adds automatic headlights, fog lights, chrome exterior trim, automatic climate control, a leather upholstery, a 7-inch touchscreen interface with swipe/scroll capability, satellite radio, voice controls, dual USB ports, and text-to-voice messaging functionality.
Subaru Impreza 2.0i Sport Premium- This trim comes standard with the Alloy Wheel and All-Weather package items, as well as roof rails, fog lights, rocker panel extensions in the same color as the body, and sport fabric upholstery. It also has darker "gunmetal gray" finishes on its 17-inch wheels.
Subaru Impreza 2.0i Sport Limited– This trim has the same features as the 2.0i Limited but adds a special silver-accented front grille.
Interior Legroom & Space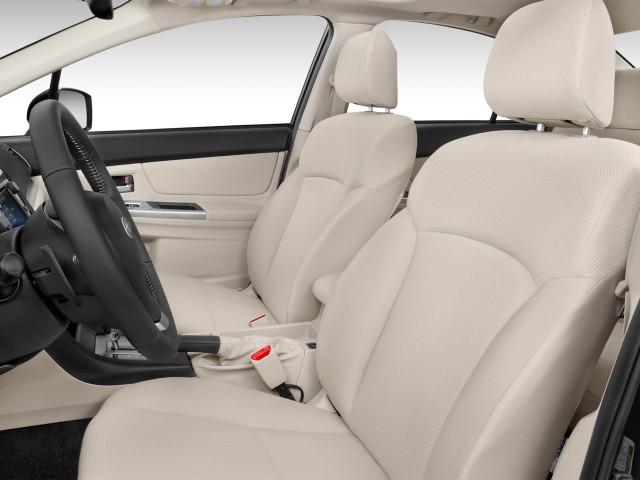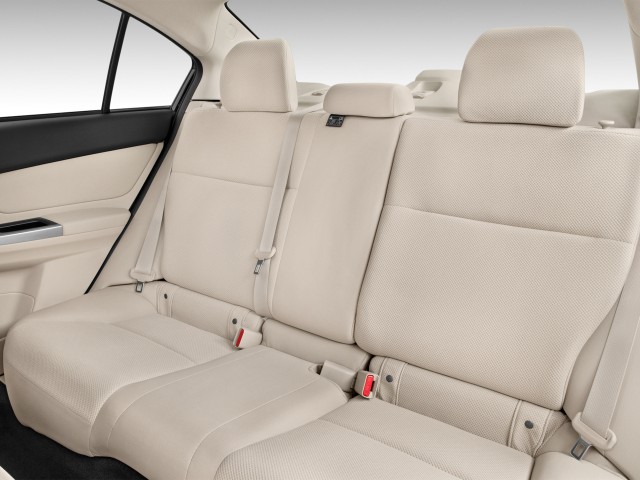 The Impreza's cabin is light and attractive, with a relatively low beltline and a huge greenhouse housing large windows that provide a view of the outside world. The instrumentation is easy and uncomplicated, rather than complex and demanding. Overall, the appearance is consistent with Subaru's no-frills attitude. The dashboard and controls are clad in luxurious, upscale, soft-touch materials.
The front seats are comfortable for long road trips, despite lacking lateral support. The head- and legroom are above average for the class. Even though the bottom of the driver's seat is short, the Impreza has good thigh support and very good back support. Even with a sunroof, there is plenty of headroom. The driver's left elbow is a little tight, but there is plenty of room for their legs. To be exact, people in the back have 35.6 inches of legroom.
Cabin Storage
There are several storage compartments in the cabin that are useful for storing items such as smartphones, beverages, goggles, handbags, etc. In the first row, there are 2 cup-holders, door panel storage, a storage shelf below the dashboard, a glovebox, and the center box. For the second row, the storage is on the front seat jacket pockets.
Boot Space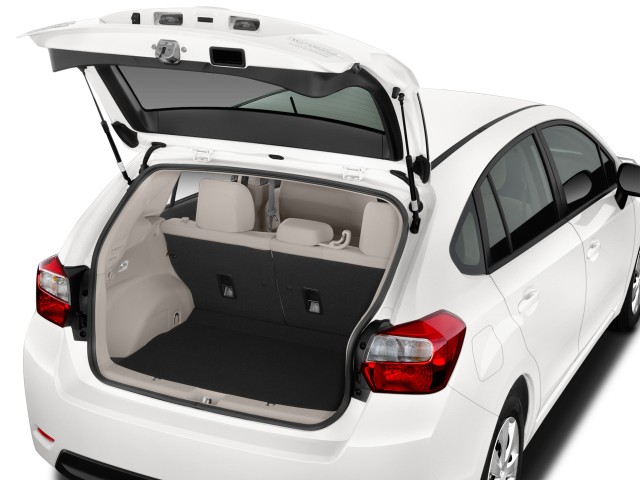 The 2015 Impreza has a generous cargo space measuring 22.5 cubes that extends up to 52.4 cubic feet when the rear seats are folded.
Exterior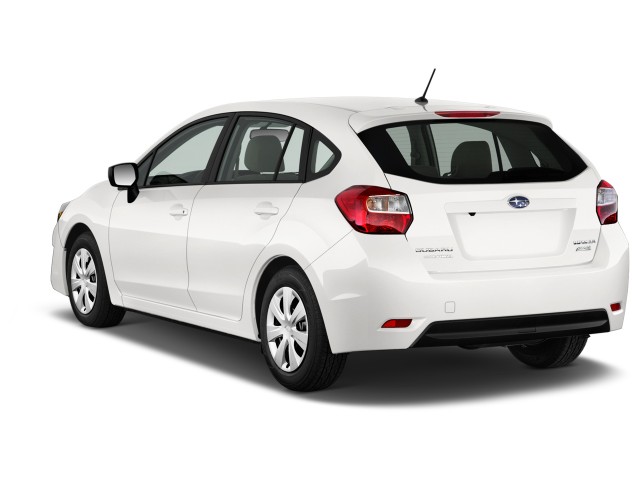 The 2015 Impreza has its own distinct appeal and can easily be recognized as a Subaru. The grille, front bumper, and headlights have been changed with similarly shaped elements. The changes are slight, but they bring Impreza models closer to the Legacy/Outback design for more parity.
Exaggerated wheel arches nod to the Outback and break up the flanks' height. The Impreza's only disappointment is the side aspect of the front fenders, where the wheels appear too small for the lofty cowl and large front overhang. The 2015 model's side-view mirrors are redesigned to boost aerodynamics; higher trim levels incorporate turn-signal repeaters.
Safety Features
Every 2015 Subaru Impreza comes with stability and traction control, antilock disc brakes, front-seat side airbags, side curtain airbags, a driver knee airbag, and whiplash-reducing front head restraints. All models also come with a rearview camera, while the 2.0i Limited and 2.0i Sport Limited come with a package that includes adaptive cruise control, a forward collision prevention system with automatic braking, and lane departure warning.
Ground Clearance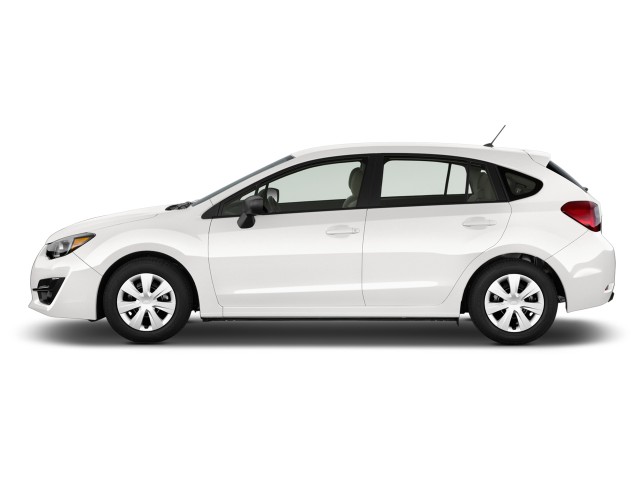 The 2015 Impreza has a ground clearance of 6.2 inches.
Fuel efficiency
It has a fuel consumption of between 6.4 to 9.5 L/100km.
Conclusion  
The Subaru Impreza is an excellent family car that is ideally suited for city life. It has been improved to be a truly affordable vehicle, and it is also dependable with few difficulties. In particular, the symmetrical AWD and large interior make it a more desirable vehicle to buy than its competitors.
---
If you have a question about this model or any other automotive questions, you can now get answers on our forum.
If you want to sell or trade-in you vehicle, you can list it for free via our seller portal.
If you wish to purchase this model local or abroad, you can do that via our marketplace.
You can get more about this
Subaru Impreza