2014 Suzuki Escudo Review
The Suzuki Escudo is a capable off-road vehicle and it's one of the few medium sized SUVs with this capability. Even with it's acclaimed off-road talents and decent on-road manners, the Escudo lags behind its competitors in the Kenyan market such as the Subaru Forester, Mazda CX5, Honda CRV, Toyota Rav4 and Nissan X-Trail.
You can get more about this
Suzuki Escudo
Detailed Review
The Suzuki Escudo is a 5-Seater compact SUV that has been in production for four generations starting from 1988 to present. It's alternatively known as the Suzuki Vitara in other markets. It comes with proper off-road features such as 4H and 4L transfer modes as well as a lockable central differential. The third generation was in production from 2008 to 2017 and was face-lifted in 2012.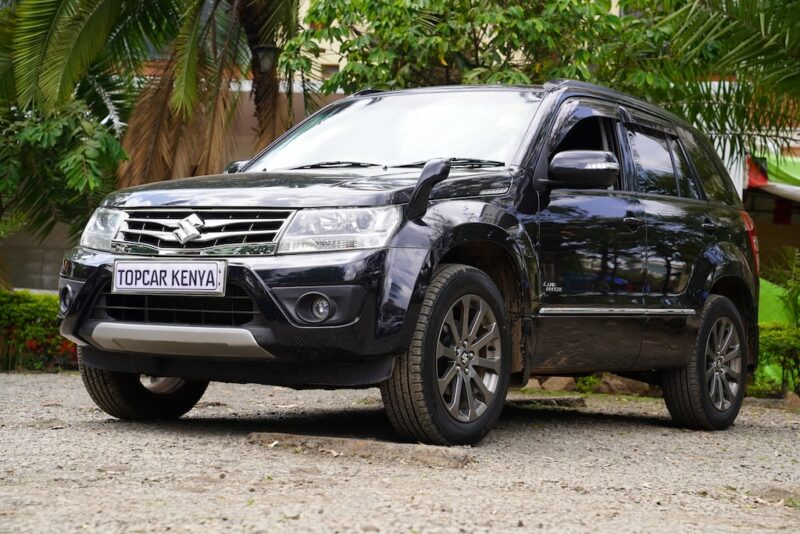 The 2014 Suzuki Escudo comes with a 2.4-Litre DOHC VVT petrol engine that is linked to either a 5-Speed manual transmission or a 4-Speed Automatic Transmission and is available in full time 4WD.
2014 Suzuki Escudo Grades
Suzuki Escudo XG – This is the base grade that comes with 17-Inch alloy rims, projector halogen Headlights, manually adjustable fabric seats and power windows.
Suzuki Escudo X-Adventure – This is a luxurious version that comes with an electric sunroof, ESP, LED illumination, 18-Inch alloy rims, leather wrapped steering wheel and suede/leather seats.
2014 Suzuki Escudo Interior
The cabin is spacious and comfortable but it has an old-school feel to it. The dashboard is basic with dials and controls that are easily accessible to the driver. The legroom is excellent on both rows and tall people will find it comfortable.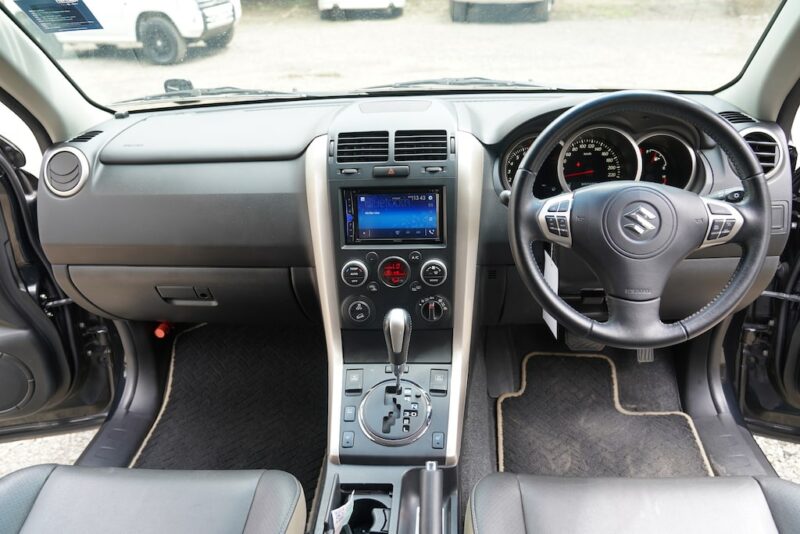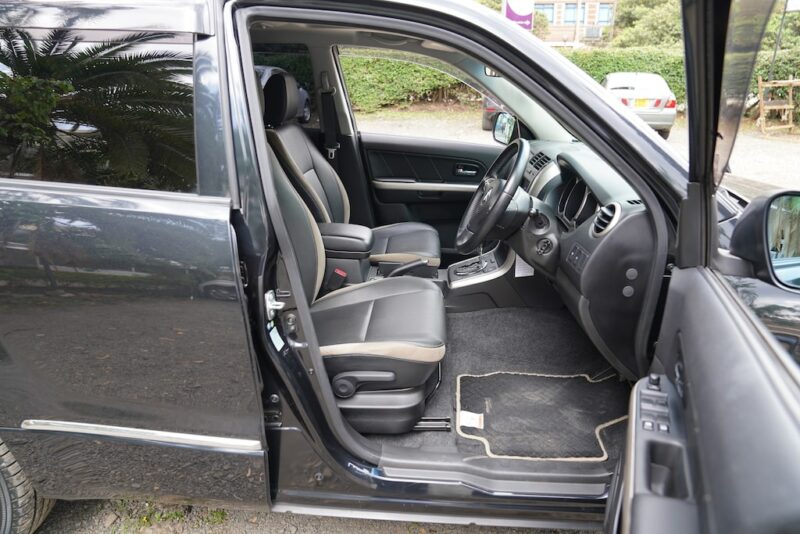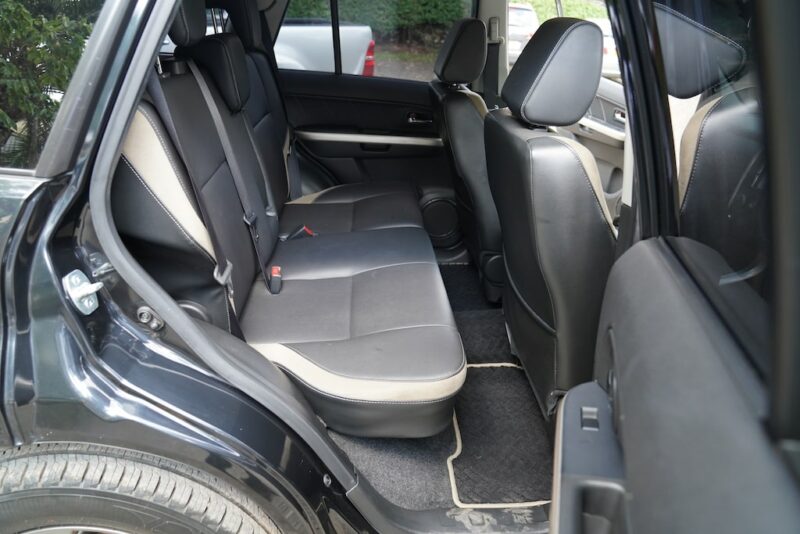 Cabin Storage
There are several storage compartments in the cabin that are useful for storing items such as smartphones, beverages, goggles, handbags etc. At the first row there are 4 cup-holders, door panel storage, a glovebox and the center-box. For the second row, there are 2 cup-holders in the armrest compartment.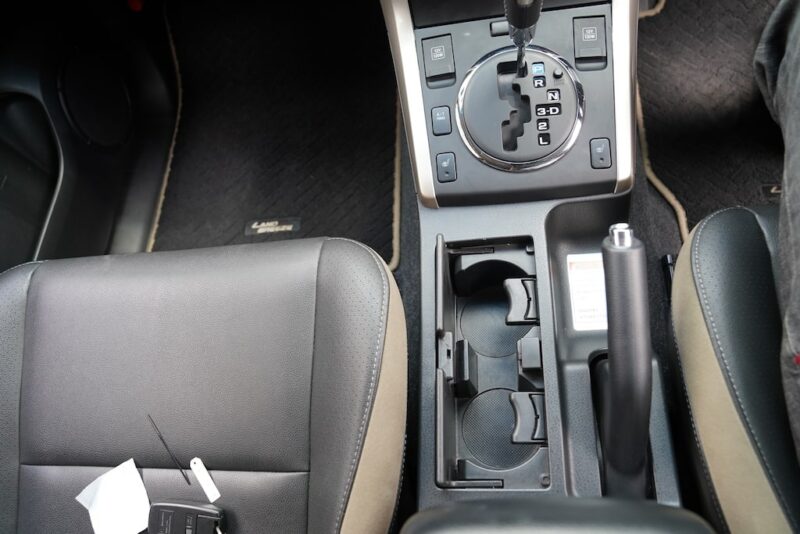 Suzuki Escudo Boot Space
The boot space is sufficient to carry luggage for a family of five. When extra space is required, the rear seats can fold down in a split format.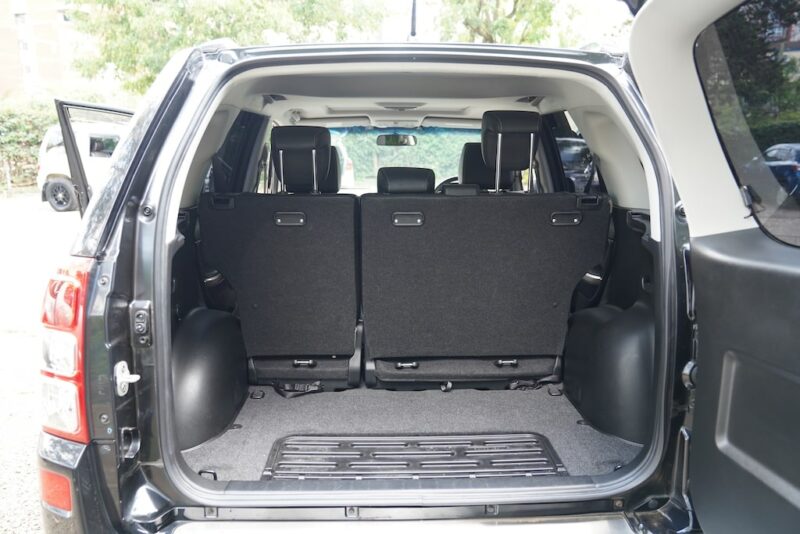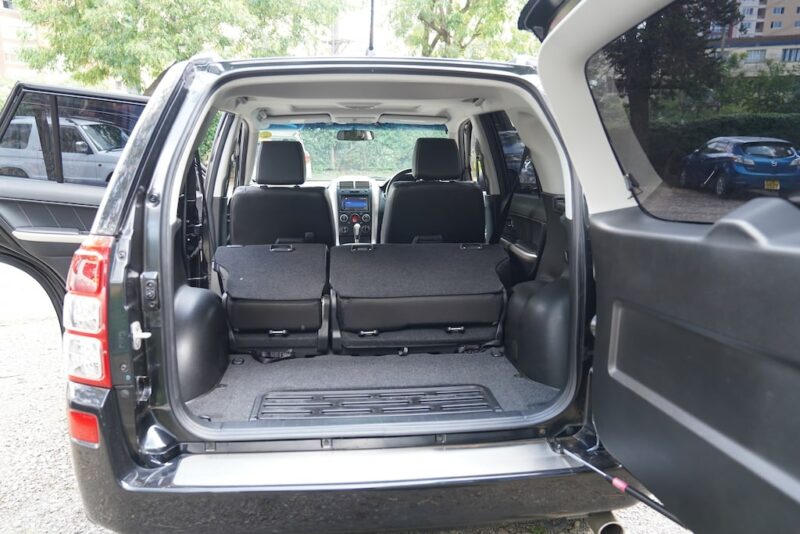 2014 Suzuki Escudo Exterior
The Escudo was refreshed in 2012 with subtle upgrades to headlights and the grille but it retains the angular shape from 2008. It features alloy rims and fog lights on all grades.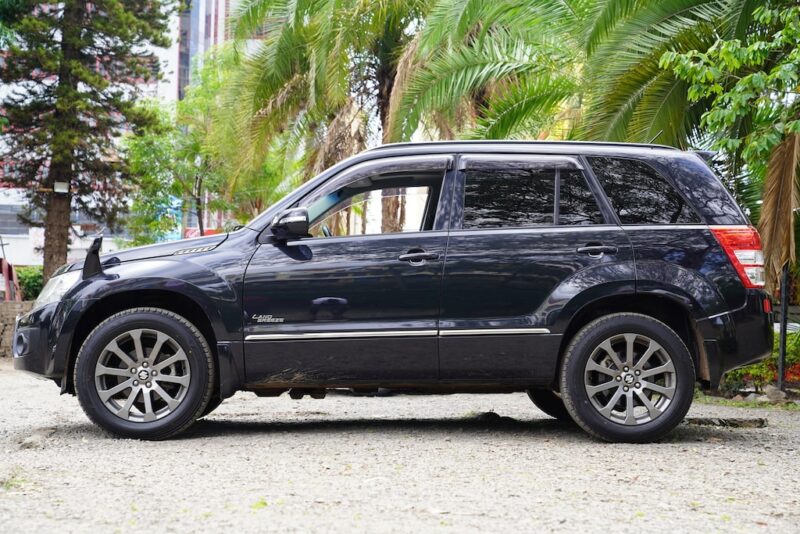 Extras: Sunroof
2014 Suzuki Escudo Safety Features: SRS Airbags, Electronic Stability Program, Hill Descent, Hill Control
2014 Suzuki Escudo Fuel Consumption
2014 Suzuki Escudo 2.4L fuel consumption: 12.5 km/L
2014 Suzuki Escudo Acceleration
2014 Suzuki Escudo accelerates from 0-100 km/h in 11.5 sec.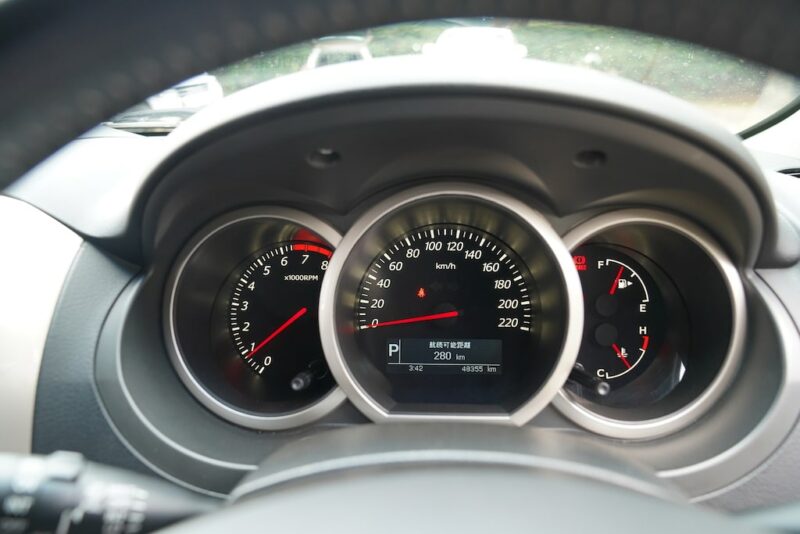 2014 Suzuki Escudo Fuel Tank Capacity: 55 Litres
2014 Suzuki Escudo Performance and Handling
The Suzuki Escudo feels stiff and rigid compared to modern SUVs but it compensates for this with excellent off-road capability. From a standstill, it accelerates fairly well and it's not as heavy as it looks.
2014 Suzuki Escudo Service Intervals
Minor Service: At 5,000 km. Requires Air Cleaner, Oil Filter, Fuel Filter and Engine Oil, etc.
Major Service: At 10,000km. Requires Air Cleaner, Oil Filter, Diesel Filter, ATF Filter, Cabin Filter, Front Brake Pads, ATF Oil, and Engine Oil, etc.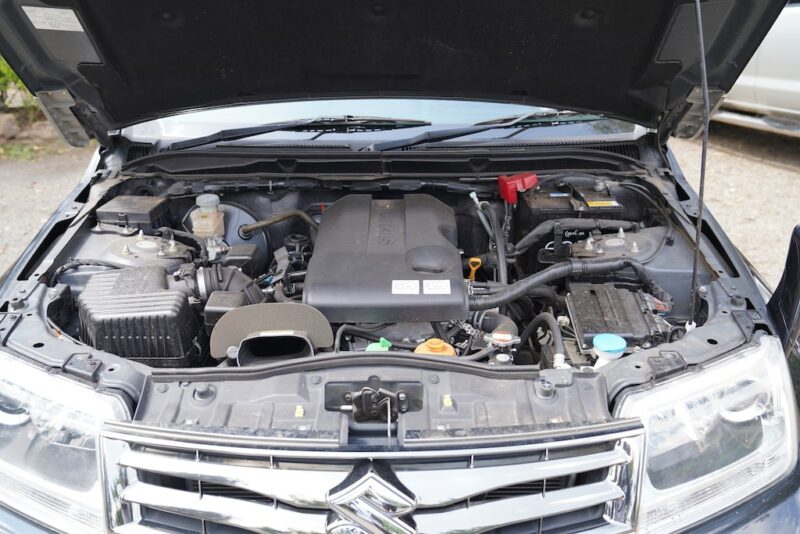 Suzuki Escudo Spare Parts Availability, Cost & Where to buy
Service parts are affordable and widely available in Kenya. Body parts are expensive and available from major Suzuki dealerships in Kenya. Find a list of Suzuki  spare part dealers, in this link.
2014 Suzuki Escudo Reliability
Below are the commonly reported problems with the Suzuki Escudo
1. Overconsumption of fuel
2. Gearbox problems
3. Engine failure
4. Loss of power
If you are planning to own the Suzuki Escudo, it's vital that you read the Owner's Manual . To request the 2014 Suzuki Escudo English Owner's manual, write to us: [email protected]
Resale Value: Good
Suzuki Escudo Competitors:  Subaru Forester, Nissan X-Trail, Honda CRV, Toyota Rav-4, Mazda CX-5, and Mitsubishi Outlander.
Cost of Ownership
Purchase Price: from Ksh 2,000,000
Comprehensive Insurance: Average Ksh. 80,000/ per annum- Or
3rd Party Insurance: Ksh. 7,000/- per annum
Change of Tyres(If necessary) Ksh. 40,000/- for 4 Tyres
See Latest Suzuki Escudo Price here
What we like about the 2014 Suzuki Escudo
1. Excellent off-road performance
2. Spacious
What we don't
Fuel consumption
Conclusion
The Suzuki Escudo is one of the last remaining true off-road vehicles in the market today and it's ideal for people looking for an affordable 4×4. Fuel consumption is higher than most of its competitors and buyers have to take note of this.
Where to Buy the Suzuki Escudo in Kenya
If you are looking to either import or buy the Suzuki Escudo locally, we can help you with this process. Over the years, we have developed a network of trusted dealers both in Kenya and Japan who supply us with exceptional cars. Simply call us or send us a message through our contacts below and we'll get you the right car at the right price.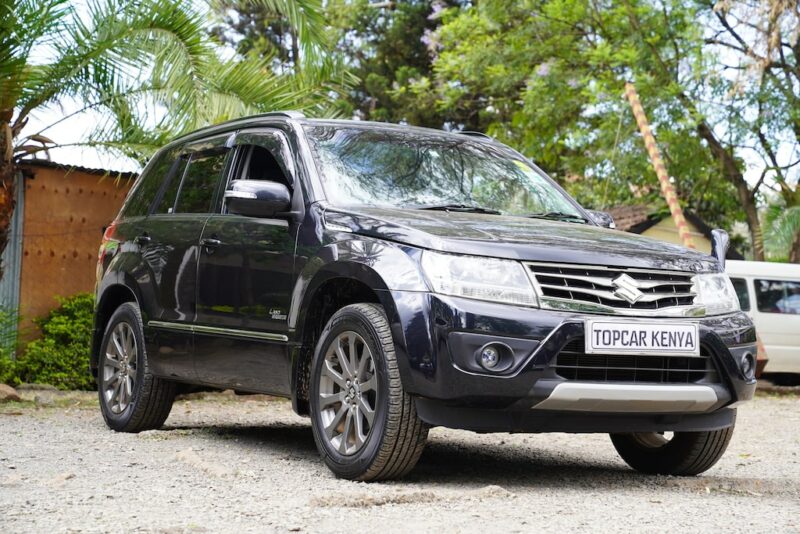 ---
If you have a question about this model or any other automotive questions, you can now get answers on our forum.
If you want to sell or trade-in you vehicle, you can list it for free via our seller portal.
If you wish to purchase this model local or abroad, you can do that via our marketplace.
You can get more about this
Suzuki Escudo